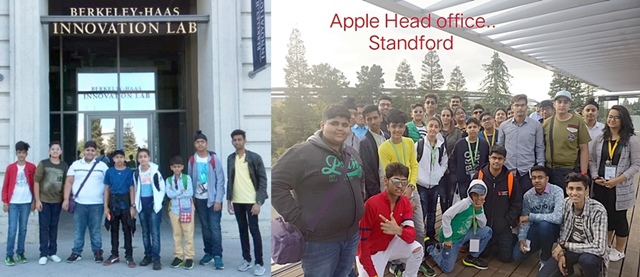 Sri Venkateshwar International School, Sector-18, Dwarka, New Delhi is known for giving exposure to its students not only at National but also at International levels. Keeping this in mind an educational opportunity and a career exploratory trip in collaboration with Inverted Prism to USA West Coast was planned as a part of group of 20 students and 4 mentors in the first week of June for a period of 10 days.


The team visited Universities, IT Hubs and Historical Site of Grand Canyon and some of the best amusement parks. The visits to Universityof Stanford, University of Berkeley, University of Southern California and New York Film Academy were huge learning experiences. Besides this, they were also exposed to Ames Exploration Centre NASA, Autodesk and Apple Head office at San Francisco, where they interacted with the senior team members of the research team.Visit to Intel,Computer History Museum, Zynga – a video game production company, Exploratorium, Tesla Motors and Google not only motivated them but also gave them an idea about the diverse range of career options.

To add some fun to the trip, students were also taken to 'Six Flags' amusement Park,where they enjoyed world's scariest and deadliest roller coaster rides. Trip to Universal Studios at Los Angeles was thoroughly enjoyed and cherished by everyone.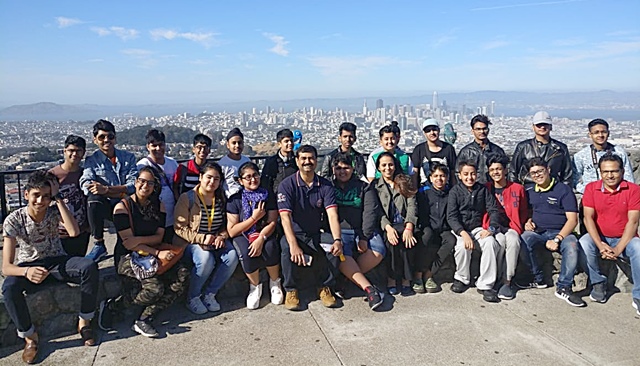 They also visited Grand Canyon, a World Heritage Sight, a largest geological landscape having many fossil remains and home to large array of wildlife. It is also replete with rich tribal history. The team got acquainted with Hualapai Tribal Reservation of the Grand Canyon's West Rim. Visit to Madam Tussaud's Museum completed the experience, where they saw wax statues of their favourite Hollywood stars and got pictures clicked with them.