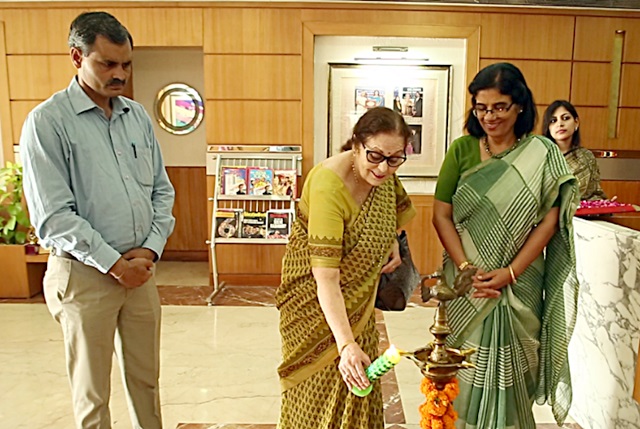 Appreciation is recognition of talent and merit, it leads to motivation. Every year, Sri VIS celebrates the excellence and the initiative of its young learners by gifting them certificates, trophies and books. This year, the Award function is spread over eight slots and it is indeed a marvel to find so many young scholars and performers under one roof.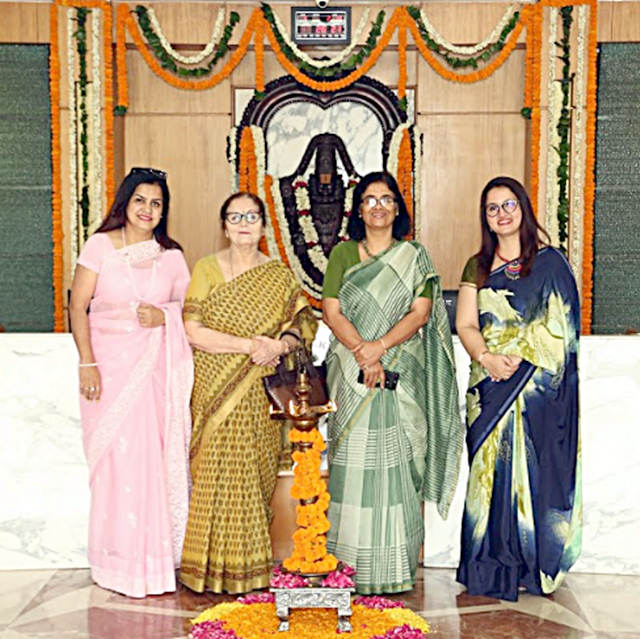 The award function for Preschoolers to Class 4 students was a joy to behold as it was the child and mother receiving honours on the school stage. The role of the mother is of the most crucial in the life of a child.
The program started with the lighting of the ceremonial lamp by the Guest of Honour, Ms. Kavita Kaul Aima and the School Principal, Ms. Nita Arora. The day started with a Sufi song devoted to Lord Krishna rendered as Kathak extravaganza. Young ones regaled the audience with street play, dance numbers, a skit cum ramp walk on the theme of universe and its elements.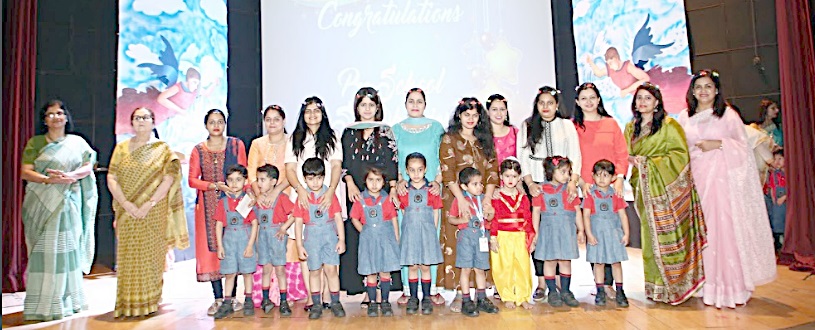 The awards were given away for Excellence in various Scholastic and Co-scholastic categories by the Guest of Honour Ms. Kavita Aima and the School Principal, Ms. Nita Arora.
Mothers felt proud standing behind their wards on the stage wearing tiaras. Mrs Kavita asked the students to enjoy growing up and to always strive for happiness and perfection as the goals of life.