The first day of the three-day Servers Disease Prevention Yoga Camp organized in sector 4, Dwarka DDA Park (near Modern convent School) on 13th May witnessed a large crowd of yoga lovers.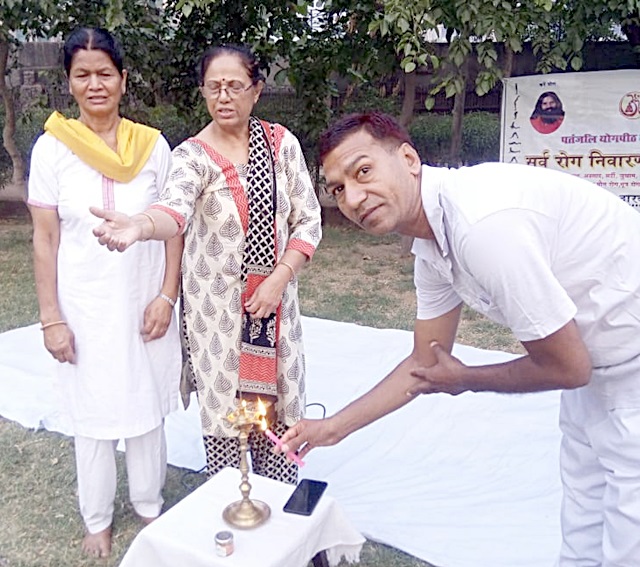 Yoga aasans and benefits of yoga were taught by eminent yoga experts Shanta Taneja, Snehlata Rawat and Manmohan Gupta, a silver medalist in North India  for yoga. These yoga experts conducted pranayama, yogic jogging and sun-commemorating to the seekers. Mannohan Gupta taught aasans of yoga which help to get rid of joint pains and other illness. He also gave solutions for easy yoga for ladies to meditate and reduce weight and focussed on pranayama , Suryanamaskar which can be practised on a daily basis by people of all ages to remain fit and healthy.  Important information related to yoga was also given to the masses.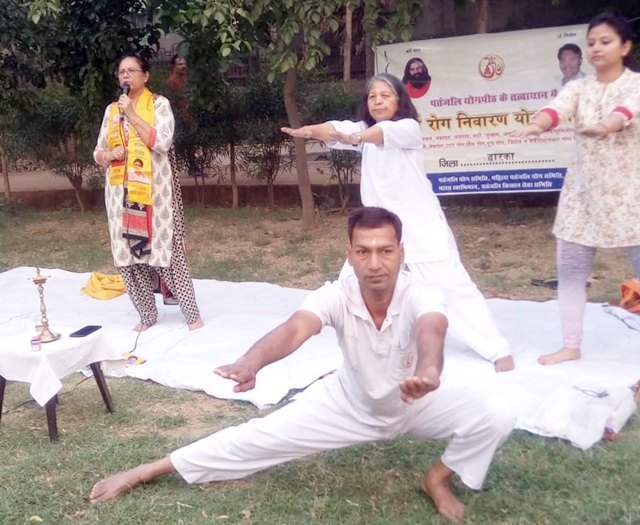 The 2nd day was celebrated on May 14 and was attended by Shanta Taneja,  Yoga champion silver medalist Manmohan Gupta, revered Ratan Malik on the dias. Ratan Malik taught pranayama and yoga meditation postures to the seekers and also gave information related to yoga. On 15th May, the work of three day Sarvarogachhara Yoga Camp was completed and the three day session came to an end.
In the camp on the third day, the revered Captain Balwant, present. Captain gave practise for yogic jogging, pranayama and surayamaskar to the seekers as well as imparted some relevant details on benefits of yoga. Eventually, Prasad was distributed by Devki Arya, section-in-charge, Dwarka.