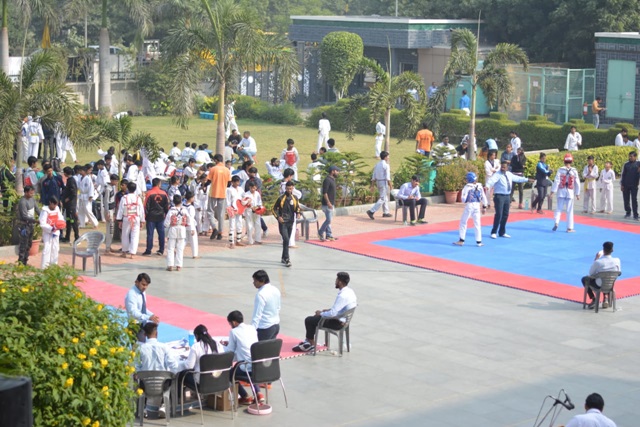 Sri VIS had the highest medal haul followed by Dwarka International School
Sri Venkateshwar International School, Sector 18, Dwarka hosted the Zonal Tark-won-do Championship 2018 from November 27 to 30 , 2018.
42 schools of Zone 21 with a total of 395 participants vied for medals in various age and weight categories.
November 27, 2018 saw the participants reporting to SVIS for weighing and fixtures alongside their coaches.
Day two commenced with an opening ceremony by the School principal and lead learner Mrs. Nita Arora who declared the competitions open after an encouraging address to the contestants. Under -14 boys and girls competed on this day in various weight categories. Mr Ajay Dalal and Mr Mukesh Commonwealth Games Medalists were honoured by the School Chairman with mementoes.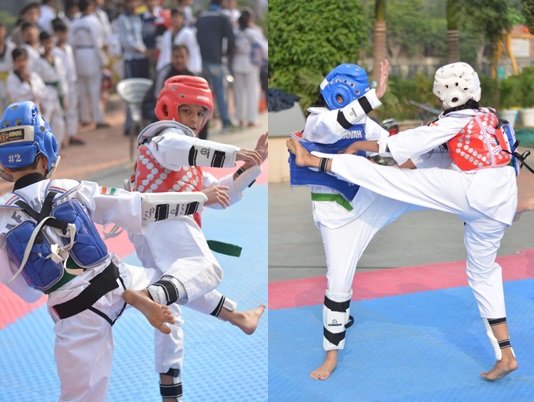 Day 3 and 4 saw the competitions in U- 17 and U- 19 age group in both boys and girls categories respectively. The graceful closing ceremony on Day 4 included the medal ceremony, followed with a final word of congratulations to all the winners from the school Principal. The winners received the medals from the school Chairman Mr. Sailander Solanki and Principal Mrs. Nita Arora.
The dignitaries who graced the Zonal Taek- won- do Championship 2018 were Mr. Madan Singh Chauhan (Senior Delhi State Coach) , Mr. Ajay Yadav (ex DU coach and ex CISF Taek- won- do captain) , Mr. Narender Kumar and Mr. Rahul Raj (both National referees) , and Mr. Pawan Kumar Meena ( Sports Secretary Zone 21).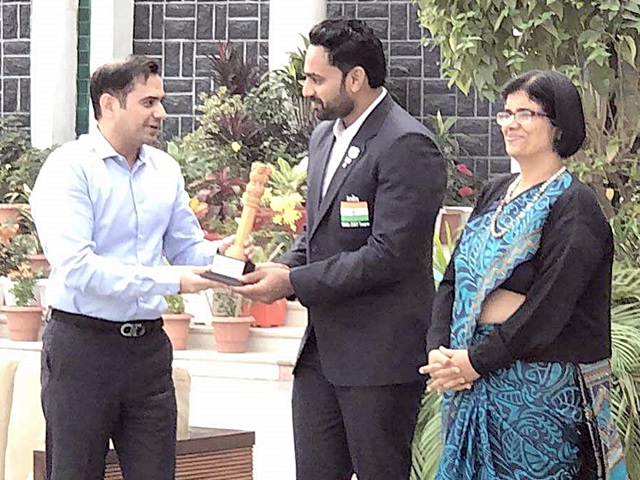 The overall result saw the hosts securing First position with 17 Gold , 12 Silver and 11 Bronze medals in their kitty. The second position was bagged by Dwarka International School with their tally being 12,12 and 22 for gold, silver and bronze respectively.
The Zonal Taek- won-do Championship was tirelessly arranged by SVIS Taek-won- do coach Mr. Ajay Dalal ; ably supported by Ms. Gayatri ( HOD Physical Ed. Department) and Mr. Narender Kumar ( National Referee).
Sri VIS once again extends heartfelt kudos to all the deserving champions.