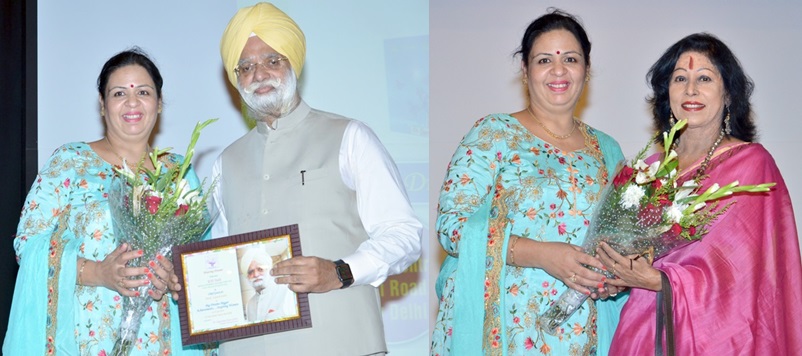 Dr. Gagandeep Kaur Gulati's Book "Big Dreams Bigger Achievements…Inspiring Women"-in which she shares the stories of 25 successful women who have achieved success in their different fields: Shahnaz Husain, Shovana Narayan, Ratan Kaul, Renu Hussain, Ranveen Anand, Raman Alang, Jyoti Singh, Kirti Sachdeva, Rupal Dalal, Nonah Khanna and more. These women are: Wellness Experts, Sculptor, Public Diplomat, Dancer and IAS Officer, Artist, Life Coach, Healer, etc.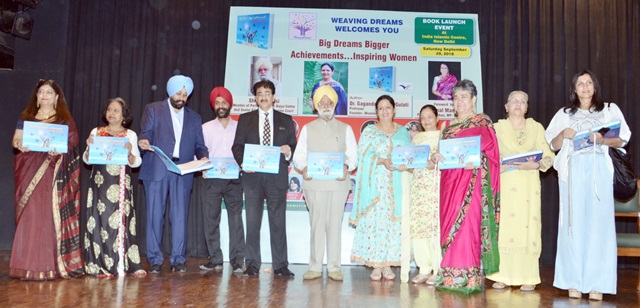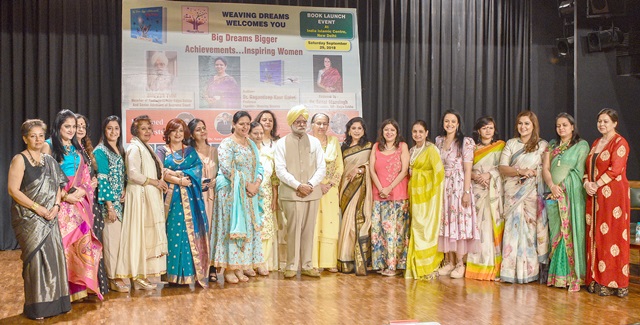 Dr. Gagandeep Kaur Gulati is a Professor at IITM, affiliated to IP University, New Delhi. She is a famous author, corporate trainer.
Mr KTS Tulsi (Member of Parliament from Rajya Sabha and a Senior Advocate in Suprem Court), Mrs Shahnaz Husain (Beauty Legend), Padmashree Mrs Shovana Narayan (Indian Classical Dancer and IAS Retired), Dr. Sandeep Marwah (Founder- Marwah Studio), Ms Rina Dhaka (Bollywood Fashion Designer), Mrs Ratan Kaul (Founder- Public Diplomacy Forum), Ms..Rita Gangwani-Author-Motivational speaker, Ms Sangeeta Gupta (Retired Income Tax Commissioner, Delhi), Ms Nonah Khanna (Super Healer), Lt. Retd. Rita Gangwani (Grooming Expert and mentor of Manushi Chillar), Ms Shivani Singh (Mrs Asia Pacific), Ms Rupal Dalal (Executive Director- JD Institute of Fashion Designing), Ms Renu Hussian ( Teacher and Poetess, wife of Mr Shahnawaz Hussain) graced the book launch ceremony.