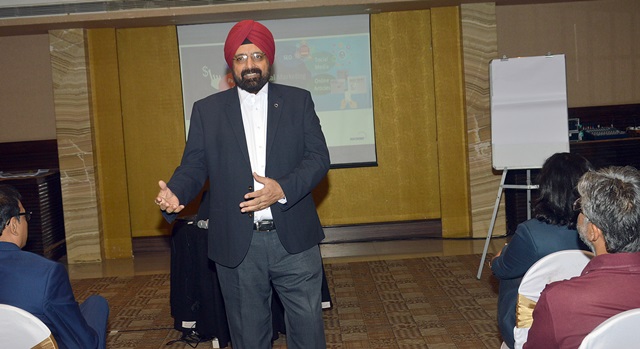 The Process Plant and Machinery Association of India (PPMAI) which represents the Capital goods and Process Equipment manufacturing and exporting industry in the country organised a day long workshop on '"DIGITAL MARKETING , Adding Value to our Business " for it's members in Mumbai last week.
About 40 members of PPMAI representing various companies including L& T, ION Exchange, TUV India, Aker Solutions, Outokumpu India, Chetrol, Fronius and Praj India participated in the Wokshop .
"Marketing has gotten much more complicated since the introduction of digital technology. The same tech has also opened huge opportunities for small and big businesses.. Technology has become an indispensable part of not only social but also business world. Everything is growing at a digital speed. To stand strong in fierce competition in each domain, businesses require to be well informed about the digital trends and ever-changing marketing approaches." Said Mr Yatinder Pal Singh Suri, Chairman , The Process Plant and Machinery Association of India (PPMAI) speaking on the occasion.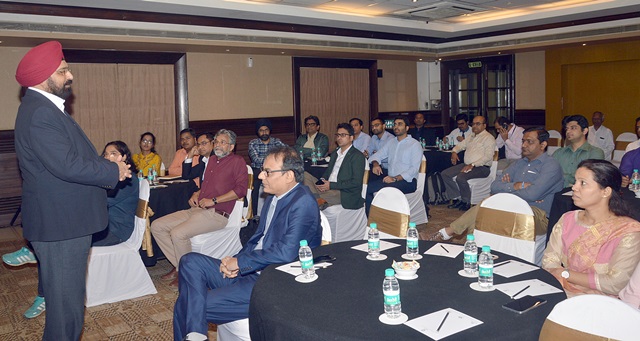 "Digital Marketing is the most essential tool to maintain any business growth chart higher. It is marketing of products or services using digital technologies, mainly on the Internet, including mobile phones, display advertising and any other digital medium.. by adopting these medium small businessmen are also reaching millions of customers spread across the world, they are able to reach their turnover in crores of rupees in a very short time. Where print and television advertising and marketing options are very expensive, then it is also very difficult to make immediate changes while digital marketing campaigns are very flexible," Mr Suri said.
"PPMAI works towards realising the vision of Indian Process Plant & Machinery industry of becoming preferred suppliers of systems, equipment and services to global process industry. Digital marketing is a blessing of this fast-paced modern world for its small and midsize businesses. Digital marketing not merely pushes traffic to a website but transforms the traffic to sales/leads. It's a cost-effective approach to live the competition and develop a business." He added.
The workshop was planned and conducted by Mr Manish and Ms Trupti Dalal of TUV India