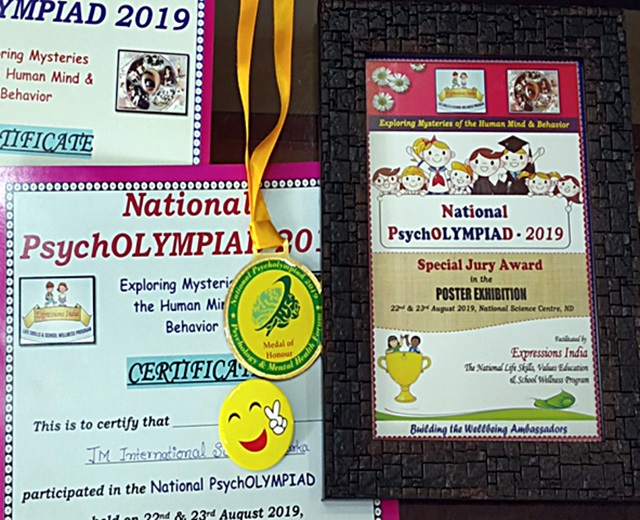 Exploring the mysteries of the Brain, Mind & Behavior, was organised by Expressions India. J.M. International school, Dwarka, took an enthusiast participation in this interschool competition, with an extremely zealful team of 8 students of 11th and 12th grade students, respectively. The Delhi chapter of this Olympiad was scheduled on 22nd & 23rd August, 2019, at the National science centre, Pragati Maidan, New Delhi. The event basically envisioned mental health promotion and addressed 21st century challenges like stigma, mental illness and human rights, through all the competitions organised in the 2 day event.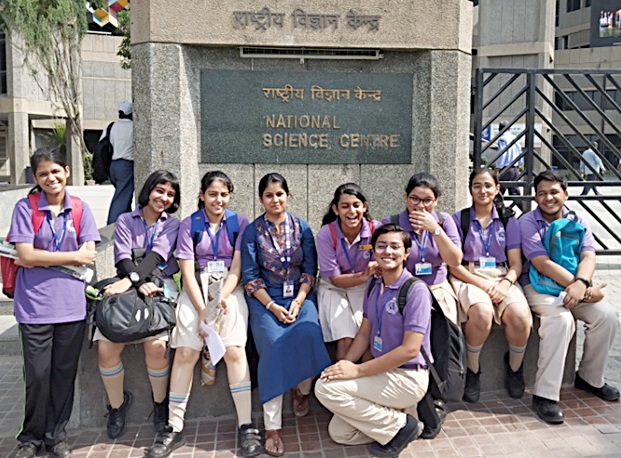 The event was attended by 38 esteemed schools of Delhi and neighbouring regions, who participated in various competitions of the event which included poster exhibition, utopia (Thematic on the spot painting competition), National Psyquizard, brainstorming with experts in Psychology and Mental Health, Eloquence( Extempore speech) and Yuva Munch ( On the spot street play). Students of JMIS not only learnt new aspects about avenues and career options psychology, but also actively participated in the brainstorming sessions and received appreciation from experts of mental health awareness for their enthusiastic and pertinent questions and rationalisation of discussed subjects.
           The students of J.M. International secured meritorious position in utopia as well as a jury special award in poster exhibition competition, wherein they presented criminal psychology as an interdisciplinary approach to psychology, as well as careers in this emergent field of psychology. All the participants also received certificates of participation along with medal of honour by expressions India. J.M. International school always facilitates students to give a prepared and noticeable performance in such interschool events in order to ensure that students are able to attain the goal of holistic development and also to equip them with an edge over discipline specific aspects.