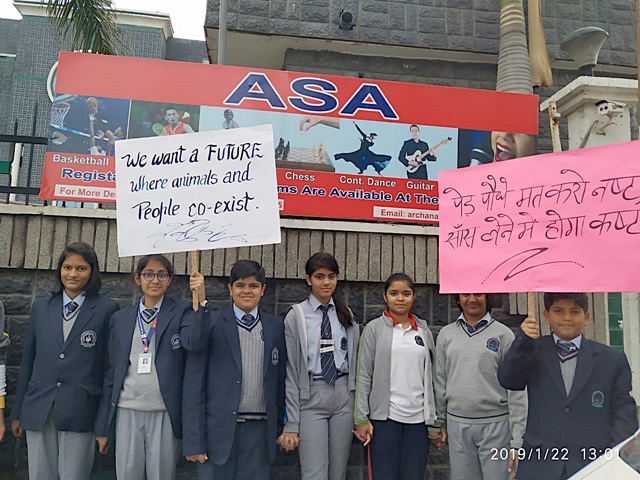 Class 7 students of Sri Venkateshwar International School,  Sector 18,  Dwarka braving the weather,  participated in the environmental conservation drive " INDIA GREEN AND WILD" on January 22, 2019.

The campaign was ably supported and popularized by the students as they marched along the school boundary carrying placards having various awareness quotes on conserving wildlife and nature. They formed a human chain first, then shared their ideas with bystanders and onlookers on the busy service lane outside the school.

The activity highlighted the purpose and importance of the initiative that the Environment is the key to sustain life on earth. But there has been a drastic change in the environment due to global warming, excessive pollution, industrialization and other human activities.  We have caused extensive damage to the ecological balance.  It is our responsibility to redeem our past errors and stop making new ones afresh.