Empowering of women and the youth in the country and catalysing their participation in the development of the country and its economy will be key and a major advantage to the rising India .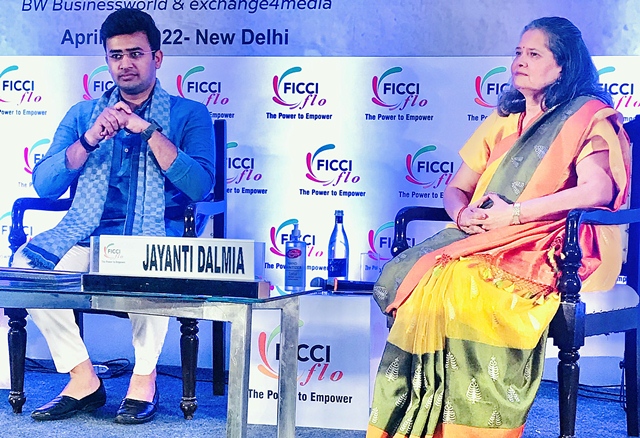 "Promoting and enhancing women development across all key sectors, with focus on entrepreneurship, education and employment the nation is all set for its journey towards the rising India. Educating women and Providing financial independence to women are key to women entrepreneurship " Said Mr Tejasvi Surya, National President , Bhartiya Janta Party Yuva Morcha (BJYM ) and Member of Parliament (MP) while speaking at an interaction 'India Rising' organised by FICCI Ladies Organisation (FLO) the women business wing of trade body FICCI.
"Women based entrepreneurship is one of the vehicles for realising a more equal society as more women take on entrepreneurship, it serves as a catalyst for socio-economic transformation, by enhancing women's agency and status. Some of the most popular and path-breaking names in the payment ecosystem, travel, beauty, clothing and ecommerce verticals have women at their helm." Said Mr Surya.
"Access of toilets, clean cooking gas and banking system through Jandhan yojna are major steps towards women empowerment by the present Union government .Bhartiya Janta Party Yuva Morcha (BYJM) as part of its efforts has maximum women achievers and budding leaders at present in its executive team . To further encourage women leadership BYJM will soon be organising a national conference " Mr Surya said.
" The Indian economy has been suffering for decades due to dynastic politics in the centre and states , it should be stopped as it has been the biggest hindrance for new ideas and entrepreneurship . It never allowed competition and kept out entrepreneurship as the dynasts were very disrupted by the young newcomers in politics and business. At present the country is going through cultural and behaviour change at present the Union cabinet has the highest number of women. Same in athletics, sports, education women are on top " he added .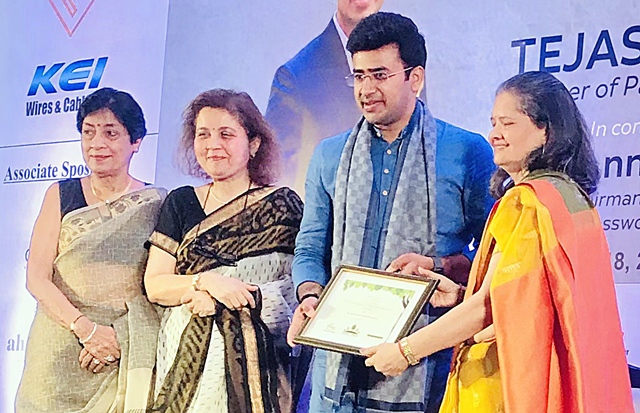 "FICCI Ladies Organisation (FLO) has been instrumental in working towards the economic empowerment of women and promoting entrepreneurship for the last 38 years. This year the FLO vision with special emphasis is on, "Transforming Women's Participation in India's Growth Trajectory". The FLO will be working on the gender inclusive growth story of the nation by amplifying the voices of women and increasing their participation is pertinent for India to rise and shine further. " said Ms Jayanti Dalmia, newly elected President of FICCI Ladies Organisation FLO) speaking on the occasion.
"There has been unprecedented progress in important aspects of the lives of girls and women over recent decades. Over the past few decades, women working professionals have worked assiduously, with their talent, dedication and enthusiasm. They contribute massively towards India's economic growth and prosperity .But there is still more to be done. The gender gap is still large. "Ms Dalmia said .
"At present, there are 432 million women of working-age in India, out of which 343 million are employed in the unorganized sector. This is where our role and our interventions will be critical to the goal of women empowerment. The impact of the pandemic is also so huge that it could reverse the limited growth that has been made on gender equality and women's rights.
"It is highly important that to enable a thriving environment for women to grow, there should be a conscious and collaborative effort from government, industry, academia and individuals. With our collective ideation, determination, and well-planned, result-oriented activities, I am positive of bringing about substantial changes in the lives of women." Said Ms Dalmia .