Apeejay School of Management (ASM) Dwarka, New Delhi organized the Workshop for "Making Elders Tech-Smart under Apeejay Community Circle on 4th January 2019. ASM took this initiative to make Elders tech savvy.
The workshop served as an interactive platform for learning about various technological aspects and usage of Smart-phone, WhatsApp and Facebook. This Workshop brought together 30 people (age group 55 years and above) from various  societies and NGO's of Dwarka.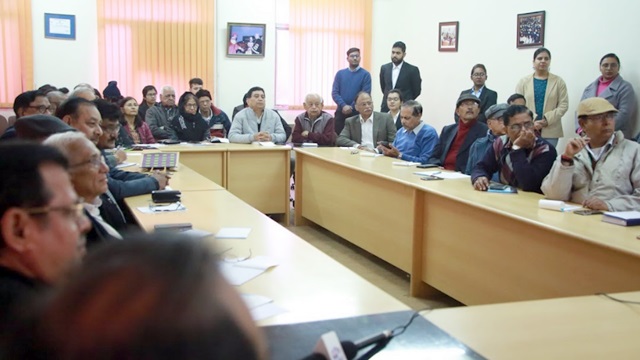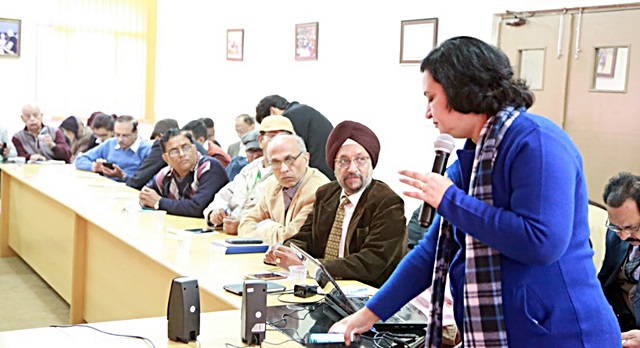 The session started with opening remarks by Prof. O.P Khanduja, Executive Director, Apeejay School of Management. He welcomed the participants and wished all the participants to have a great learning experience in the Workshop.  The technical session was handled by Dr Monika Arora, Associate Professor, ASM. She covered the important features of a smartphone,  WhatsApp and Facebook.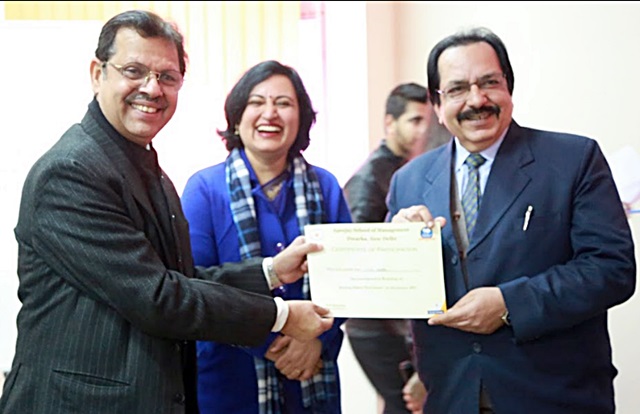 The workshop was well managed by the organizing committee members Ms. Jitender Kaur, Ms. Manpreet Kaur and  students volunteers, who assisted allocated groups of people during the workshop.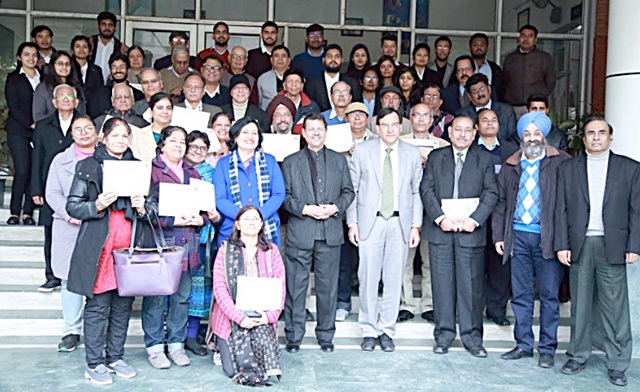 In the end, Prof. Khanduja while addressing the participants, assured them to have more such workshops in future to serve the society. Dr. Monika Arora, the coordinator of the Workshop presented a vote of thanks. The workshop was highly appreciated by all the participants and was a huge success.