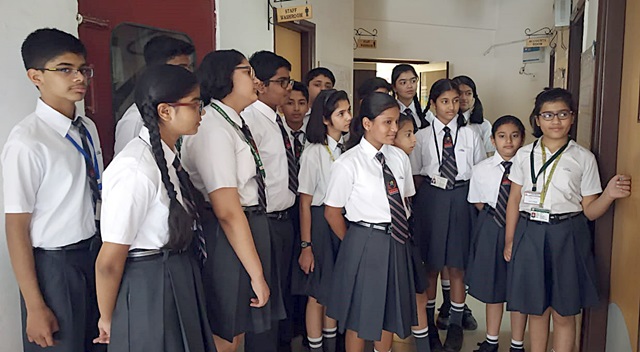 The Indian Heights School, Sector 23, Dwarka  observed 'know Thy School Week' from April 1-April 5th 2019 to generate awareness about helpers and premises of school.
New students were taken around in the school premises by their class buddies and were briefed about the various rules pertaining to morning assembly, corridors in school, break time and dispersal time .
The fruitful learning experience concluded by showing students an informative Power Point Presentation that apprised them about the placement of offices of upper level management along with the pictures and names of Principal, Vice Principal, Head Mistress and all other important members and  guided the students about the other areas of school like reception, medical room, cafeteria and accounts department.