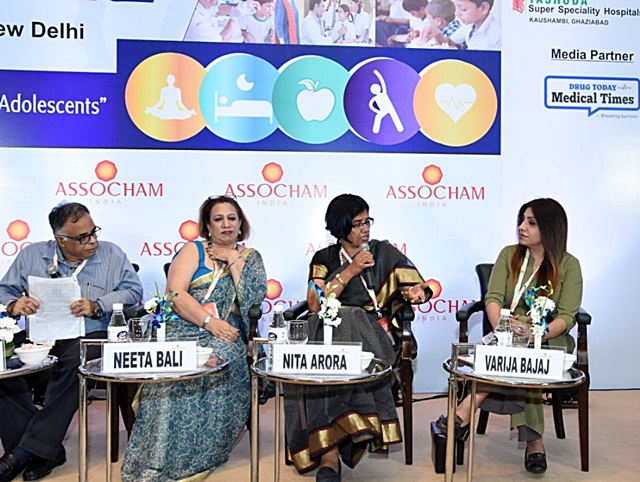 Sri VIS, Sector-18, Dwarka, New Delhi has been recognised as the 'Best Healthy School' at the national level by ASSOCHAM at the National School Healthcare Symposium held on June 13, 2019 at Le Meridian Hotel, New Delhi. School Co Learner and Co Creator Mrs Nita Arora and Mr Anuj Manchanda, HM Senior Wing  received the award on behalf of the school community.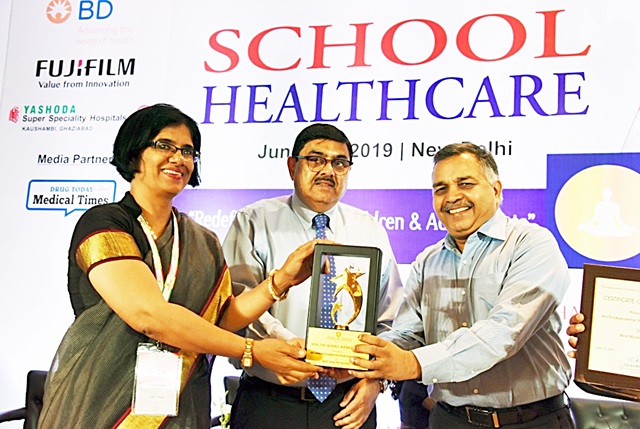 School Principal was also one of the speakers on this occasion and deliberated with other educationists, officials from Ministry officials from the Ministry of Health and Family Welfare,  FSSAI, KV Sangathan, psychiatrists, clinical psychologists, leading surgeons and parents on what constitutes a healthy school and how we all are responsible for the success of Ayushmann Bharat.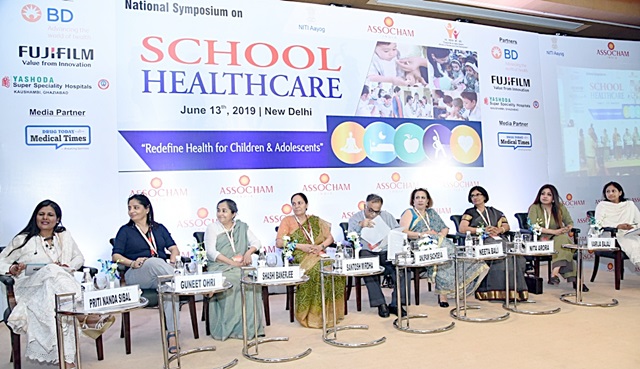 Role of schools, digital advancements, dieticians, sports mentors,  primary, secondary and tertiary healthcarevand career guidance counsellors on the health of young children who comprise 41%  population of our country was the focus of day-long discussions and deliberations from 10 am to 6 pm.  Award for the Best Healthy School was instituted for the first time and we appreciate the fact that this year the only school to receive this honour was  Sri Venkateshwar International School.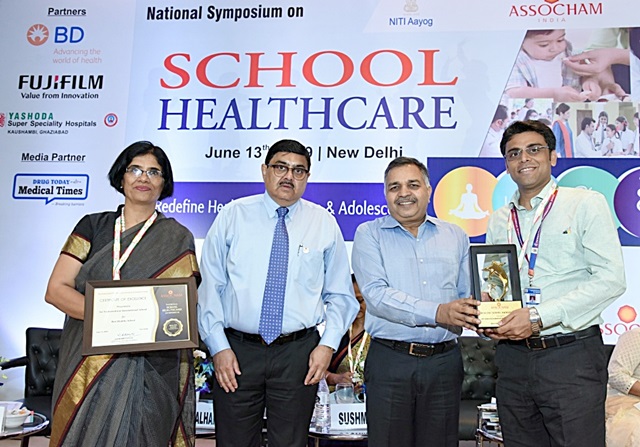 Health and Education are two areas that must receive sufficient resource and maximum attention of all the stakeholders. School Healthcare and Education has to be strengthened and it is the duty of all citizens and especially educationists in integrating healthy living programme that focuses on prevention of diseases, addiction and occupational hazards.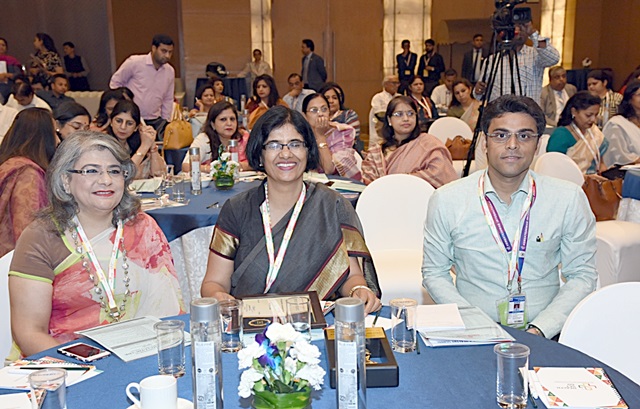 The opening of symposium saw Mr. Saurabh Sanyal,Deputy Secretary General, ASSOCHAM giving the theme address. Special addresses by Dr. Sudhir Kalhan, Chairman – Institute of Minimal Access, Metabolic & Bariatric Surgery, Sir Ganga Ram Hospital,  Dr. Harit ChaturvediChairman, Max Institute of Cancer Care, Dr. Monika Arora, Director – Health Promotion Division & Additional Professor, Public Health Foundation of India (PHFI), Dr. Sushma Jain, Additional Director (School Health Scheme)Directorate General of Health Services, Government of NCT of Delhi, Guest of HonourDr. Ajay Khera, Deputy Commissioner (Incharge), Child & Adolescent Health Division, Ministry of Health & Family Welfare, Government of India set the tone and momentum of remaining panel discussions.
Mr. Pawan Kumar Agarwal, I.A.S.Chief Executive Officer, Food Safety and Standards Authority of India (FSSAI) Chief Guest before addressing announced the winner school, awarded  Sri VIS and also released the Yellow Book on  School Healthcare. The suggestions of the participants are going to be shared by ASSOCHAM with the policymakers.