To celebrate the launch of Chandrayaan-II mission which is India's second mission to Moon, hydro rocketry and lander making sessions were organized at Sri Venkateshwar International School, Dwarka under the Universe In The School Program of SPACE India.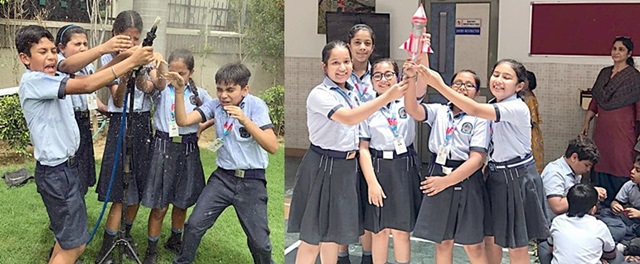 The event started with an engaging discussion about Chandrayaan-II mission which was launched on 22 July, 2019. Followed by this, students were involved in an activity to understand one of the biggest challenges of this mission- the touchdown of Vikram lander on the lunar surface. They also made hydro rockets and launched them under the supervision of Ms. Heena Bhatia, Senior Educator at SPACE India.

The entire event was covered by media representatives of The New York Times. Soon after the event, reporters interviewed Ms. Nita Arora, School Principal and the students to get a deeper insight of their expectations from this grand mission.