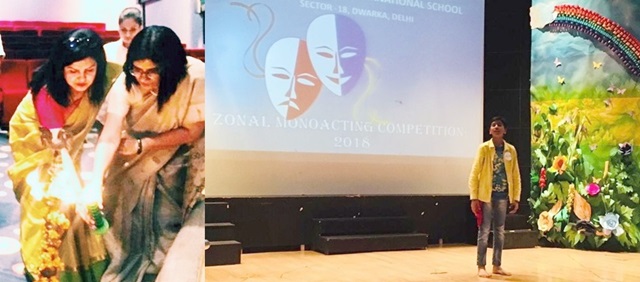 The Zonal Monoacting Competition-2018 was hosted by Sri Venkateshwar International School, Sector 18, Dwarka on 11 September 2018. The event saw the participation of 21 schools of Zone 21 South West B with around 40 participants competing in junior and senior categories. The event was inaugurated by the judges Dr. Manoj Kumar – Cultural Secretary Zone 21 SW-B , Mr. Sandeep Rawat -Founder Director of Samarth Theatre Group and Shri Akhilesh Pandey – Director of Rangshree Theatre Group.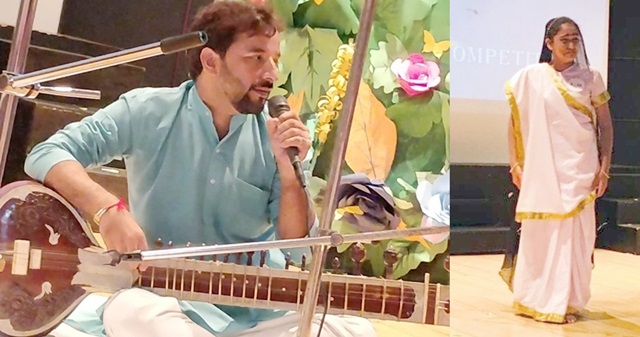 The school principal Mrs Nita Arora in her welcome speech asked the participants to present and enjoy their acts without thinking of the outcome. The competition saw some outstanding stage performances from participants that left the judges and the audience spellbound.
The high point of the day was a sitar recital by Dr. Raj Kumar on Raag Yaman. He was adeptly accompanied by Dr. Pankaj Kumar Banai on the tabala. The mesmerising recital was then followed by an impromptu vocal presentation on Raag Yaman by the guest Shri Surendra Kumar Rohilla and Dr. Manoj Kumar along with Mr. Abhishek the senior music faculty at SVIS.  It was an aural treat for all present in the auditorium.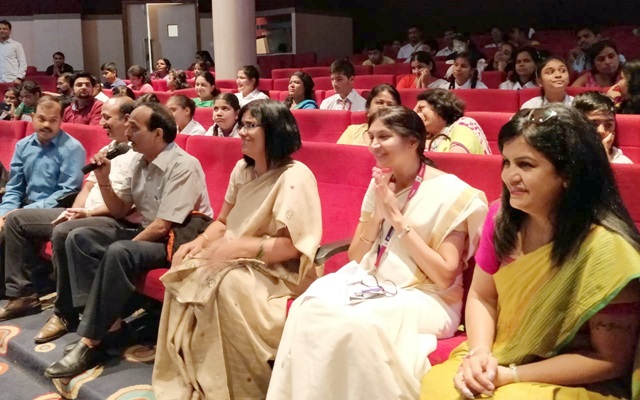 The outcome of the Zonal Monoacting Competition-2018 was a hurrah moment for the well deserving Sri Venkateshwarites with the first positions in both junior and senior categories going to the host school through a unanimous decision of the judges. The junior category was won by  Bhavya Bharti Vats of VII E and senior category by Harsh Jindal of IX B.
SVIS believes in nurturing the talents of its students along with the academic pursuits; and this was proved by the talented Sri Venkateshwarites.