'Spirituality is key to clean, healthy, wealthy and happy living' – Durga Shankar Mishra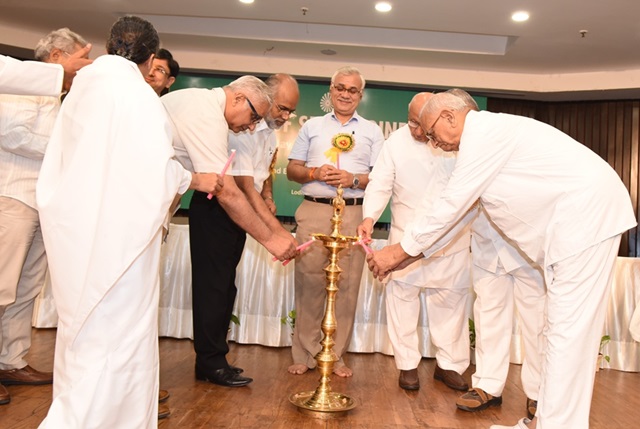 On the occasion of World Engineers Day today, a three-day Campaign on 'Art of Self Engineering' by Scientists & Engineers Wing of the Brahma Kumaris was launched in a public program at India International Centre here today.
The Campaign aims to hold attitudinal and skills development programs in different private and public sector organizations in Delhi NCR for inner motivation and capacity building of people to live and lead an eco-friendly clean, simple, positive and healthy lifestyle.
Launching the Campaign as Chief Guest, Shri Durga Shankar Mishra, Secretary, Union Ministry of Urban and Housing Affairs said that cleanliness of mind body, nature and environment is the key to fostering inner and outer resources necessary for healthy, wealthy and happy living. He said that I am happy to know that we are celebrating alignment of art and engineering and focusing on the self. He stressed that most complex engineering being is human and today's topic is very important in today's times and we need to engineer the self to bring the changes in society.
He said that the art of self engineering is all about adopting spiritual attitude and lifestyle necessary to end present day maladies.
Dr. V.P. Joy, Director General of Hydrocarbons said today self engineering begins at the level of self and there is a need to bridge the gap between science and spirituality. By tapping the potential of science and spirituality, we can find innovative solutions to complex problems we face today.
B.K. Mohan Singhal, Chairperson of Scientist and Engineers Wing, said, that today it is the theme of the campaign 'the art of self engineering' is directed towards focusing on the self and improvising on the self.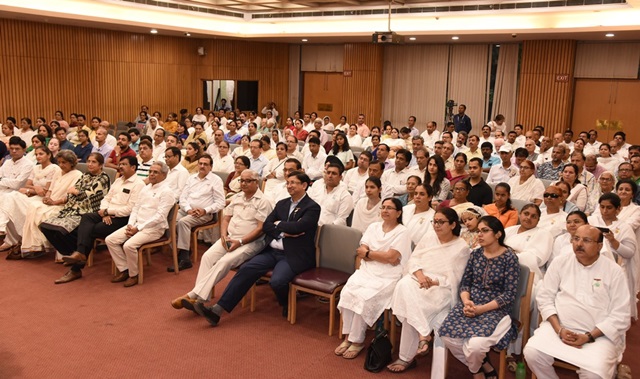 Today, we are facing multiple environmental challenges for example, global warming, climate change, changes in temperature and precipitation patterns and deforestation and the heart of sustainable development lies in the beginning to adopting a sustainable lifestyle at the individual level. Self engineering means focusing on the self and modifying the self which can help in healing the elements of nature. He said that five elements of nature are a reflection of inner selves. When the self is stable and there is a harmony between head, heart and hand is basis of self engineering can be achieved through raja yoga meditation. Sustainable lifestyles at an individual level lies in the heart of moving towards sustainable development and walking on the paths of our tradition and concept of vasudhev kutumbhukam
The session was chaired by, B K Brijmohan, Additional Secretary General of the Brahma umaris organization., Brahma Kumari Girija, in-charge of Lodhi Road Centre and B K Jawahar, National Coordinator of Engineers Wing of Brahmakumaris also spoke on the occasion.