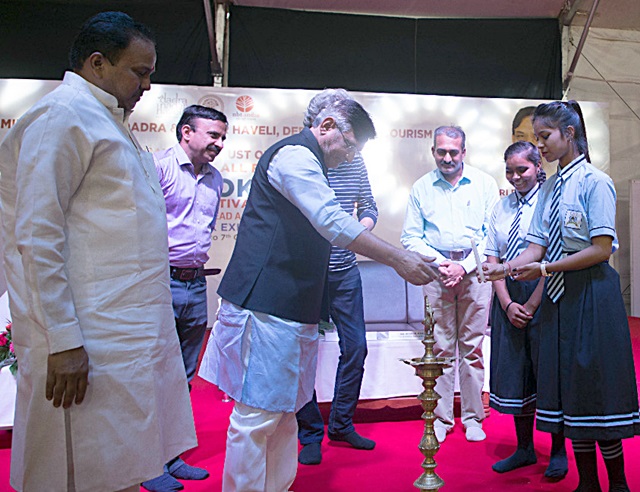 "All religions of the world source inspiration and guidance from books referred by their practitioners" – said Shri Praful Patel, Hon'ble Administrator of Dadra & Nagar Haveli and Daman & Diu, while inaugurating the first-ever national level book fair in the UT of Dadra and Nagar Haveli. Shri Patel exhorted teachers and officials to remain proactive during the entire period of the book fair and to ensure maximum participation in order to benefit from the wide range of books available at the 8 day book fair.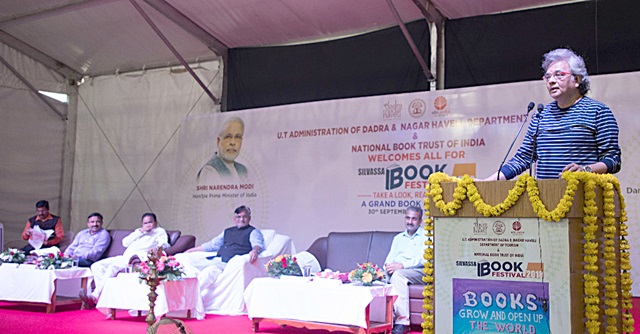 Speaking on the occasion, Shri Natubhai G. Patel, Hon'ble Member of Parliament, Dadra & Nagar Haveli said that organising a book fair is the need of the hour and he hoped that this festival would become an annual event in the days to come. The renowned Gujarati author Shri Saurabh Shah also spoke on the occasion. He said that books are important to us as they not only educate us but also build our character. Shri S.S. Yadav, IAS (Advisor to Hon'ble Administrator) and Shri Imranul Haque, Deputy Director of National Book Trust India were also present at the event.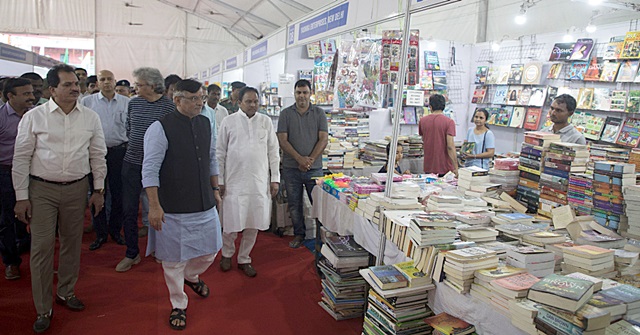 The eight day book fair, organised from 30 September to 7 October 2018 at the Stadium Ground, Silvassa from 11 am to 8 pm showcases publishers and booksellers from all across India. There are more than 30,000 titles on display and available for sale with a minimum discount of 10%. Books are available in Hindi, English, Gujarati and Marathi languages. The book fair has been organised by the National Book Trust India in collaboration with UT Administration of Dadra & Nagar Haveli, Dept. of Tourism.
During the Silvassa Book Festival, many cultural programmes and literary activities will be held. NBT India will be organising Illustration workshops, writing workshops and storytelling sessions. Department of Tourism, Dadra and Nagar Haveli will be organising various cultural programmes. On the first day, renowned Pandavani exponent Teejan Bai performed at the fair. Various drama, dance, mushaira, etc. are scheduled throughout the duration of the fair.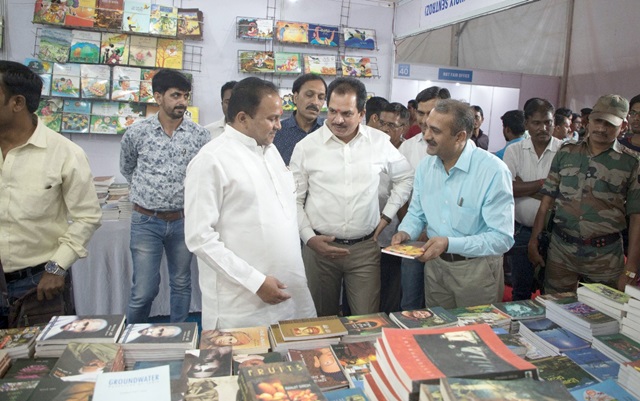 The National Book Trust India's stall has a wide range of books for children and a special low-cost collection for Anganwadi workers. In order to reach to the masses, NBT India has brought a collection of more than 250 Gujarati titles and many more in Hindi, English and Marathi. NBT officials informed that for the ambitious program of Samagra Shiksha Abhiyaan of MHRD, books of NBT India has been recommended for school libraries.
This book fair coincides with the 150th birth anniversary of the father of the nation, Mahatma Gandhi. On this occasion, Western Regional Office (WRO) of National Book Trust India has brought out a collection of 25 titles on Gandhi in English, Hindi, Gujarati and Marathi language. As part of this celebrations, the WRO of NBT India is organising mobile book exhibition at the birthplace of Bapu, Porbandar. This mobile exhibition van will be present at various cities of Gujarat and UT of Daman & Diu till 17th October 2018.