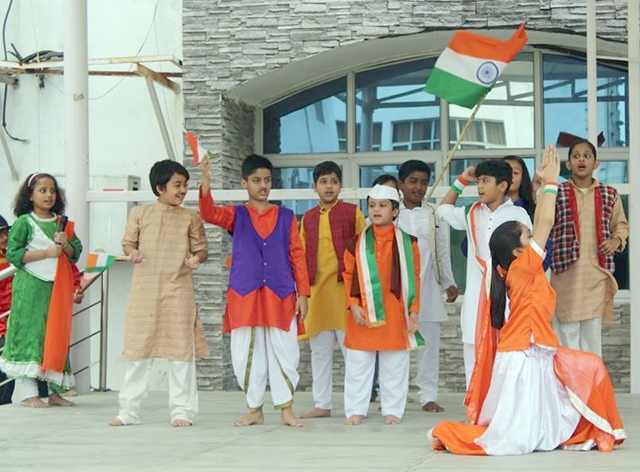 MBS International School celebrated the nation's 72nd Independence Day with great zeal and spirit befitting the occasion and remembered with gratitude the sacrifice of the freedom fighter. The commemorations began in the school premises with the unfurling of the National flag by our revered Advisor ma'am Ms. Inderjit Kaur Batra, esteemed Principal Sir Mr. Atul Wadhawan, Senior coordinator and Junior coordinator, all in unison sang the National Anthem to pay homage to the nation. Students presented a colourful spectacle of music, dance and drama showcasing the struggle to achieve the dawn of Independent India.



The spree started with the New India Pledge taken by the students to eradicate poverty and corruption. The celebration continued with a patriotic song by the students of classes VI to VIII which enthralled the audience and filled them with patriotic fervor. Students of class III dramatized and showcased the valour of freedom fighters and paid homage to the efforts of the leaders of independent India. The highlight of the program was the enactment of the Indian freedom struggle named 'Vande Matram'by the students of different classes. It urged today's generation to value the freedom we have secured after the sacrifices of many.



The student of class XI-C expressed her sentiments and aspirations for the country through a speech. A new definition of what independence means for the contemporary India was given with the classical dance act called 'Jagao Mera Desh' .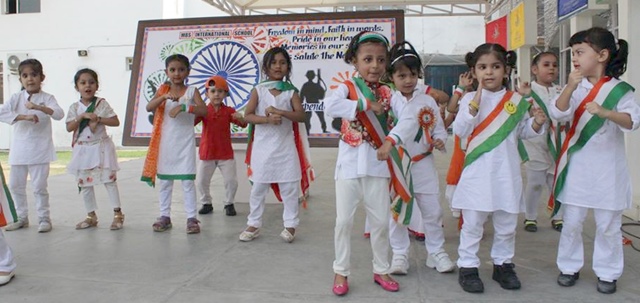 A speech by the Principal Mr. Atul Wadhawan aroused patriotic zeal and fervor in the students. He urged that the sovereignty and integrity of the country should be maintained. Indeed, it was a day of joy, a day to love and respect our country and make it a better place for Indians to live and experience the freedom, peace and unity in diversity.