Chhavii Sharma
New Delhi:12th July, 2020: It's undeniable that we live in an era where online activities are defining our physical realities. We are living in a world that is fully connected.The global market place has opened a new world of opportunities where like-minded people, ideas, and new discoveries are able to be shared with those already privileged. Anyone can be an agent of change! All it takes is the click of a button or swipe of a finger to reach millions of people in just seconds. Social media provides instant empowerment and, in many ways, has helped shape developing countries to rise and progress socially, economically, educationally, and politically and in many other ways..
Social media skills have long-since stopped being considered niche. It's an effortless way to connect with the like-minded people. You are just a single click away from an incredible number of such people. Regardless of location and religion, social networks are helpful in reviving and preserving relationships with other people. It has become easier for us to connect with artists, business people, family and friends. Even, many top most companies directly approach people's talent through social networking sites like Facebook, Instagram. We also get to interact with people of authority who might help us in our careers in different fields… And this is ACTUALLY my personal experience!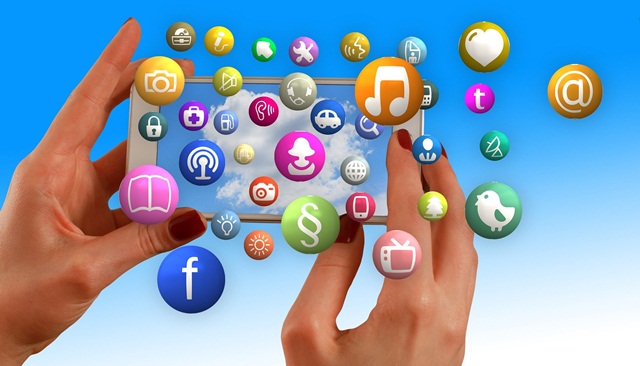 It has become very easy to get knowledge from renowned experts and professionals through the social media. You can easily follow anyone to boost your knowledge. Regardless of your educational background, you can learn various skills. Also, social media can be used for various noble causes too like social welfare activities and promotion of Non-Government Organizations (NGOs). Not only this, but it also helps to change the way people live.! It creates awareness and helps people to discover various innovations that help them enhance their own lives even. Every individual from a farmer to a teacher can benefit from the awareness factor of social media. This online platform helps in building communities.It helps followers of various religions, nationalities and interests to form communities in order to discuss and spread the word. Sports lovers can follow sports communities, Car lovers, music lovers and movie buffs can reminisce, converse and keep up to date with their hobbies. It is definitely not about exploitation. Rather, it is about service to the community.
Therefore, Social Media is definitely a boon!! The pros and cons totally depend on how we use it. But it is also important to consider the flip side in order to avoid any sort of complications. It's essential to verify sources and truth, rather than taking everything you see as fact. No one wants to be "hauled over the coals" due to a wrong move made by posting something that is poorly researched and ultimately debunked! The way you communicate your thoughts to your audience is a way to increase popularity. "Social media is just a buzzword until you come up with a plan." It is completely in your hands whether you use the platforms provided to you wisely so that they prove to be helpful to you and to others as well..
(Writer is a talented Media Student of Amity University, She is Country Co-ordinator of Abhigyane Foundation for India-NGO & Administrative Co-ordinator of Abhigyane Foundation www.abhigyanefoundation. org)