The Sri Venketswar International School, Sector 18, Dwarka premises was abuzz with expectant energy in the morning of 24 August 2018 when the participants of the Zonal Nukkad Natak Competition started milling in along with their accompanying teachers. About six hundred students from forty five schools of Zone South West B-21 were hosted by Sri VIS in an event that saw some confident and outstanding performances from youngsters on such socially relevant topics as water scarcity, child labour, girl child education, pollution, lack of hygiene and so on. The host school presentation was on discrimination between boys and girls and how the society still considers girls inferior to boys. It was a hard hitting performance by the Sri VIS students which strongly impacted all present in the auditorium.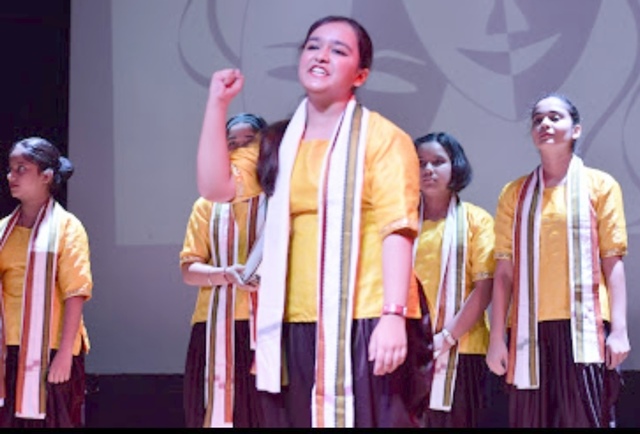 The judges for the event were Dr. Manoj Kumar ,Cultural Secretary Zone 21, Mr. Abhishek Kumar Pandey, Director of RangShri Theatre Group and Mr. Soumitra Verma, Founder-Director of Rangalaya Theatre Group. Mr. Vijay Pal, Supervisor Zone 21 also graced the occasion.
Each of the Nukkad Natak that was presented was brimming with passion and a desire to usher in a change through social enlightenment. The competition was a fiercely contested one.