Deepalaya works on issues affecting the development of urban and rural poor in India Including junior to senior level staff, and from foot-tapping English music to regional dance, the celebrations galore portrayed the idea of "unity in diversity"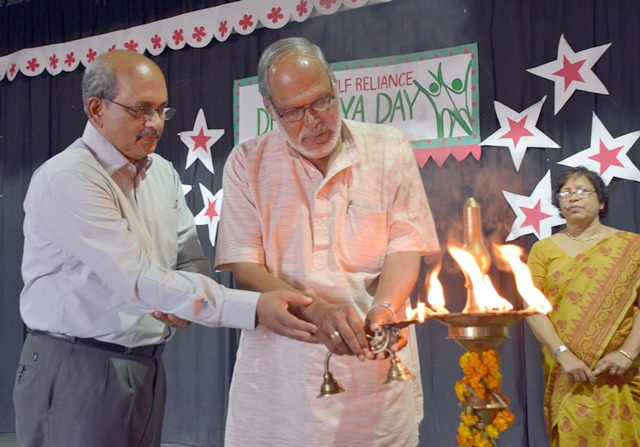 New Delhi, July 16th 2018: 39 years ago, on this day 16th of July in the year 1979, the civil society organization called Deepalaya was born. From humble beginnings with five children, two teachers, and an investment of Rs.17,500 by seven of its founder members, Deepalaya has indeed come a long way; today emerging as the largest operational NGO in Delhi-NCR, it has established presence in six states of India and six different sectors till date (namely Education, Institutional Care, Women Empowerment, Vocational Training, Healthacare, and Differently-Abled).
The 39th foundation day of Deepalaya (known popularly as Deepalaya Day) was celebrated today at Deepalaya School Kalkaji Extension auditorium with a wide range of cultural performances, entertainment activities and presentations, as well as address by the senior leaders of the organization.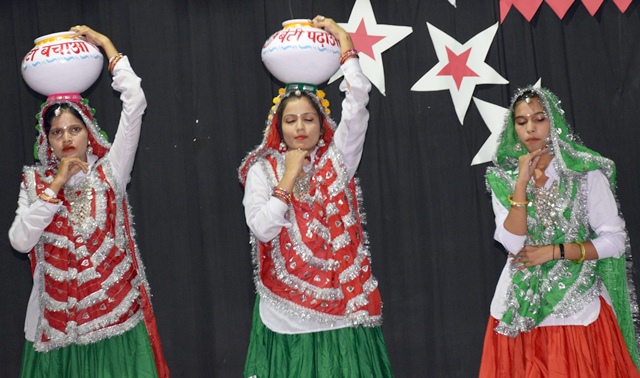 Unlike other events, where celebrations are usually confined to the employees, this year, Deepalaya's executive committee members and general body members were present on the occasion. The function began with the ceremonial lighting of the lamp and the read-aloud of the vision and mission statement of Deepalaya.
Mr. A. J. Philip, Secretary and Chief Executive, Deepalaya, in his welcome speech emphasized on the need for unity and integrity for social good. "Even after completing 39 years of serving with honesty and commitment to the communities that we cater to, we have still miles to go. We should rise above conflicts and limitations and all work hand-in-hand as one to contribute to the society in whatever way possible," added Mr. Philip.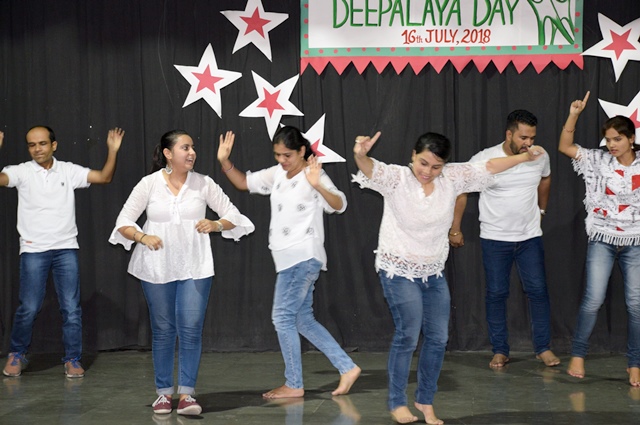 Mr. Y Chackochan, President, Deepalaya went back to the golden days 39 year back when Deepalaya started in his drawing room, by few pioneering individuals who had a common and firm mission of giving back to the society. "Despite numerous bureaucratic obstacles and internal and external challenges, what brings is back here today is the aspect of doing humanitarian good and noble service to the society collectively. I wish to see Deepalaya reaching new heights and conquering many more milestones in the years to come," said Mr. Chackochan.
Dr. George John, Former Vice Chancellor, Birsa Agricultural University, Jharkand, who has been recently added as a board member of Deepalaya, said that in his opinion, the governance model followed by Deepalaya's educational institutions can be an exemplary one for many government schools in the country.
Dr. Annie Mathew, Board Member, Deepalaya spoke high about the achievements of the organization over the last five years. Mr. Sakhi John, Board Member, and Dr. (Prof.) Mary Abraham, General Body Member of Deepalaya were also present.


More than 100 Deepalayans (including employees, volunteers from various project locations of Deepalaya NGO) took the stage on the day. Although every performance had a charm of its own, the ones that gained special applause were the song medley by Deepalaya SQEP Project (SDMC School, Okhla), a group dance by Microfinace Project, Tauru highlighting the message of "Beti Bachao, Beti Padhao", a fusion dance performance by Deepalaya Special Unit, Sanjay Colony, and a skit "Zindagi Ka Safar" by Deepalaya Head Office staff that showcased the socio-emotional traits of human beings through various life stages, and the vulnerability of the elderly citizens.
There were some solo and group-based songs, poems, and even ghazals and dance performances that added local flavours of various states like Haryana and Rajasthan, or took the audience back to the 70s and 80s' era. Adding cherry to the cake was a marvelous performance themed "tribute to Sridevi" by Deepalaya School Gusbethi. On the whole, it was a thoroughly memorable and excitement-filled day that helped the vast Deepalaya family enjoy together and created some picture-perfect moments to rejoice through the next one year.
Mrs. Jaswant Kaur, Executive Director, Deepalaya proposed the vote of thanks, followed by the national anthem to culminate the event, which ended with a promise of coming back with a grander and greater celebration next year.
About Deepalaya
Deepalaya is an ISO 9001:2008 certified non-government organization that believes in enabling self reliance and is committed to working on issues affecting the urban and rural poor, with a special focus on women and children.
The NGO was started on July 16th 1979 by seven founding members, and for more than three decades, has been contributing to the crusade against illiteracy. Over the years, Deepalaya has established several projects in the areas of Education (Formal/Non-Formal/Remedial), Women Empowerment (reproductive health, SHG, Micro-finance), Institutional care, Community health, Vocational training, etc. These projects are operational in Delhi, Haryana, Uttar Pradesh, Uttarakhand, Telengana, and Maharashtra.