Beginner must do to get started with their stock market investments. We are giving some important essentials step guide to help you.
1. Pan Card
2. Broker
3. Demat and Trading Account
4. Depository Participants
5. Buying and Selling (NSE and BSE)

1. Get a PAN Card:
PAN or Permanent Account Number is a primary requirement for entering any financial transactions in our country. It is unique 10 digit Alpha-Numeric number assigned to an individual by the Tax Authorities for assessing their tax liabilities. PAN is however required for opening a bank account, investing in mutual funds, filling Income Tax returns etc. Also the first thing you will need to be able to invest in shares in India is a PAN card, so get it first.
2. Get a Broker:
We cannot directly go the stock exchange and buy or sell stocks/shares like we would buy or sell any other thing. People are authorized to buy and sell on the markets and they are called brokers. Brokers can be individuals or companies and even online agencies that are registered and licensed by SEBI or Securities and Exchanges Board of India, who regulates the share markets. Get a broker, they can be individuals you know and are reliable, or you can approach various companies that are licensed to trade and deal in securities in the markets.
3. Get a Demat and Trading Account:
Once you have a broker, whether in form of a person, company or online, you will now need a Demat and Trading account. Demat account will hold the stocks or shares in your name and the same will reflect in your stock portfolio. You cannot hold shares in physical form or store them physically. They have to in Dematerialized state or Demat state. A Demat account does that for you. It will store the shares you buy from the markets through your brokers in your account in your name. The selling will also be from here and it will reflect in your Demat statements that you receive from time to time. You will never have a physical share certificate in your hands; it will be reflected in your Demat Account Statement.
The buying and selling of shares you wish to have or want to sell will however require a Trading account. Trading account will be like an intermediary who facilitates the buying and selling. Usually your broker takes care of all this. Whether you approach an individual broker, a broking firm or online agencies, the Demat and Trading accounts will be opened simultaneously as it is one without the other is useless for investing in shares in India.
4. Depository Participant:
There is also a Depositary Participant that you need to be aware of. There are two depositories in India: NSDL and CDSL which stands for National Securities Depository Limited and Central Depository Services Limited. These two have their agents in the form of Depository Participants who will provide an account to store the shares you hold. It is not the same as Demat and Trading account as in Demat it shows the number shares you hold and the Trading reflects the buying and selling that has taken place in your account. Depository Participants will hold those shares you bought and release the shares you sold. However, it is usually taken care of by the broker who will also guide you through the Demat, Trading account opening process as well as register with a Depository. But you need to be aware of it none-the-less.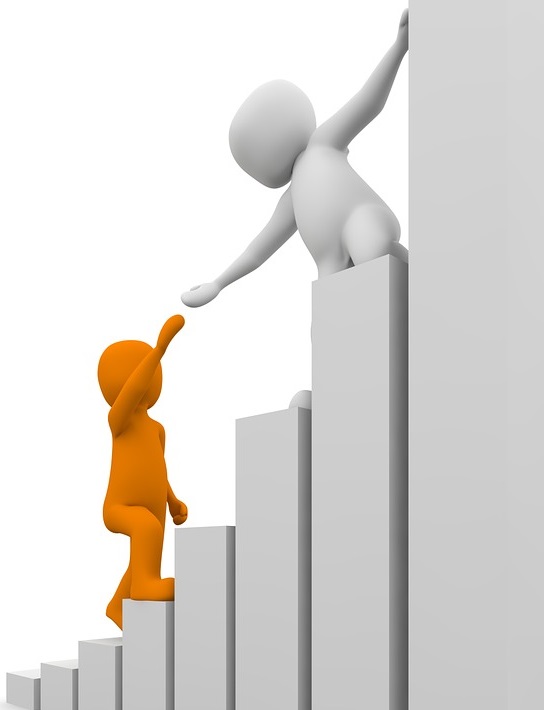 5. Buying and Selling:
For buying or selling shares, you need to inform your broker about which share in what quantity you wish to buy at which price. For example if you wish to buy 10 shares of Reliance Industries Ltd when it reaches a price of Rs. 885, you have to inform the same to you broker; Share: Reliance Industries Ltd. Quantity: 10, Price: 885. In case of online broker too, they usually have customer care numbers where you can place your order if you do not have access to the internet at that point. When the share reaches that price, transaction will be made on your behalf. Same is done in case of selling, for example Sell: Reliance Industries Ltd, Quantity: 3, Price: 895. The sell order will be processed when the share reaches that price. However the buy and sell orders remain valid only up to a certain time, usually the same day or the next. Your broker will inform you of the same. If during that time frame the buy or sell price is not reached, the order is cancelled and you need to place a new order.
The buying and selling takes place in two exchanges: BSE and NSE namely Bombay Stock Exchange and National Stock Exchange.
Let's meet to discuss an effective  customized plan for your savings & investments. Sanjay Khare- 8010812958