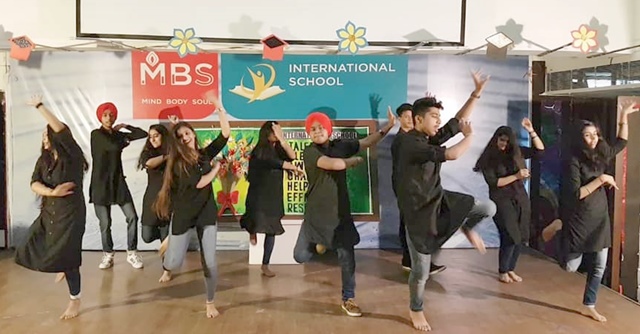 MBS International School, Dwarka celebrated Teacher's Day with zeal and zest on September 5, 2018. There was an unusual excitement in the school atmosphere which was quite contagious. The students of classes XI & XII took over the duties of the teachers for the day. A special morning assembly was held in which the students paid homage to their teachers through poems, speeches and cultural program.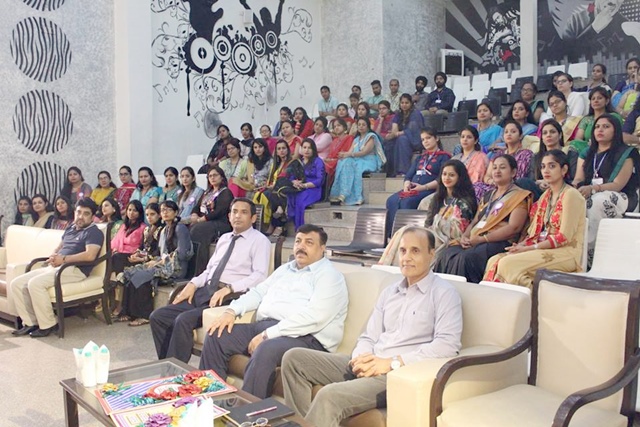 The School Advisor Ms. Inderjeet Kaur and Principal Mr. Atul Wadhawan, Senior Coordinator Ms. Nandita Sikarwar and Junior Coordinator Ms. Savita Chillar were felicitated by the students' council. The Principal, Mr. Atul Wadhawan, addressing the entire school, lauded the entire staff for their exemplary contribution to the school's phenomenal success. He also appreciated the sincerest efforts of the teachers in playing a catalytic role in the holistic development of every student. This was followed by a vibrant dance performance by the students. The day had an emotional and recreational touch. The students did all the preparations with complete energy and excitement. The students gave the title cards prepared by them to their teachers. Talented singers of the school enthralled the audience with their song. Teachers were touched by the warm gesture made by all the students of the school as they made each teacher feel special on this day. The event ended with national anthem.
After dispersal of students there was a ceremonial get together in which cake cutting ceremony took place in the presence of the School Heads and teachers. Many games were arranged for the teachers to add the frolic to the day. Addressing the teachers on the occasion, School Advisor Ms. Inderjeet Kaur extolled the role of teachers in a student's life. In the ceremony, School Chairman Mr.Gulshan Kumar Magon conceded teachers efforts with the Recognition Award conferred by Senior Coordinator Ms. Nandita Sikarwar, Junior Coordinator Ms. Savita Chillar and Ms.Rishu Kaul and Ms. Vidushi Bajaj. The cherry on the cake was Best Teacher Award grabbed by Ms Shiny Benjamin and Ms Neetu Verma. All the teachers were given a small token of love which was followed by refreshments. It was truly a memorable day for the teachers and all the students.