(Book Review by Parul )
"The Hacking Dimension" sheds light on the critical issues of cyber security. It deals with the evil lurking behind our computer screens in this world of the internet. This book highlights the security measures to be safe enough from this cyber bullying world.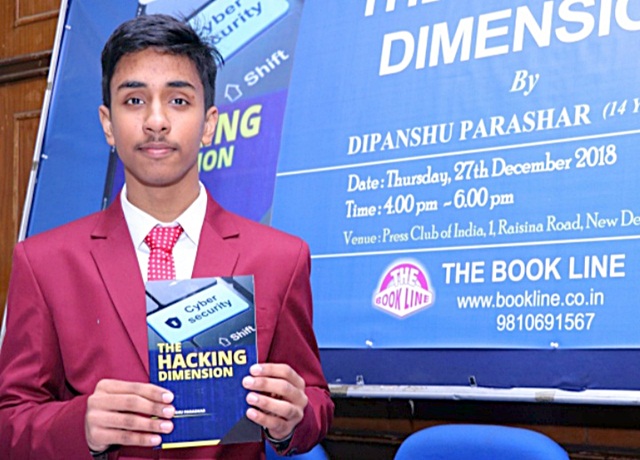 "I am happy to note that Dipanshu Parashar, a Class-X Student, in the age of 14, has written the book "The Hacking Dimension". Author Dipanshu is also the founder of Techie Pedias, an IT-based platform. The said book aims to unravel the technical nuances raised by various activities online and it seeks to present the same in an easy understandable manner. Its indeed very commendable that Dipanshu at such a young age has not only got immense interest in the said subject but has also taken time to write this book. This book should be helpful for all lay users of the internet to sensitize them on the some of the technical aspects concerning their day-to-day activities on Cyberspace." The Forwarded Remarks by Dr. Pavan Duggal- renowned lawyer-Author & Cyber Law Exert.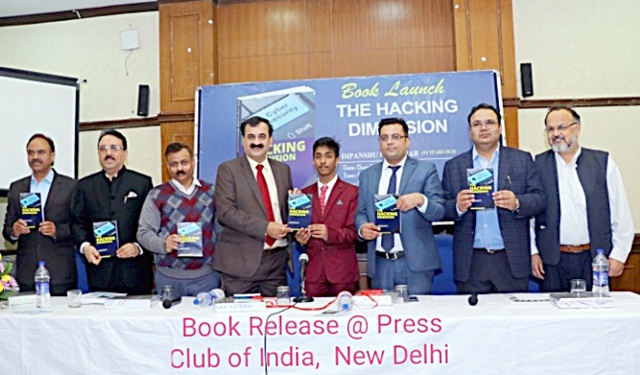 The Hacking Dimension contains practically applied projects with a wonderful explanation to combat security-related issues. This has ten chapters namely: Introduction to Hacking, Foot Printing & Reconnaissance, Windows Basic Hacking, Best Hacking Tools, Email Hijacking, Network Scanning & Enumeration, Carding Shopping Sites, Cryptography, How to Crack the Password, SQL Injection. Each chapter has been shown practically which can be clearly seen by reading the first few chapters. This book has following Salient features: Well explained text along the images,Practical examples are taken from real life ,Information about online security with practically shown images & Summary of few most important chapters at the last of the chapters. In the first chapters, the book contains information about identifying the targets and victims as well as well explained information about various ethical hacking tools.
In fifth to the seventh chapter, the book is consisting of information about online privacy as well as online threats around the globe. In the last three chapters, there are practically given articles like encrypting and decrypting messages which are the best solutions to deal with hacking and to learn cyber security. After reading this book, the readers can expect to get the basic knowledge of hacking and he will be able to create his own projects to learn cyber security. This book is written in very simple language which can be understood by any age group. The Hacking Dimension is helpful book for all lay or professional users of the internet on Cyberspace & Cyber Secutiry

(Publisher: The Book Line|Author: Dipanshu Parashar|Pg.92|Price:Rs.230/-ISBN:978-93-82524-78-6)