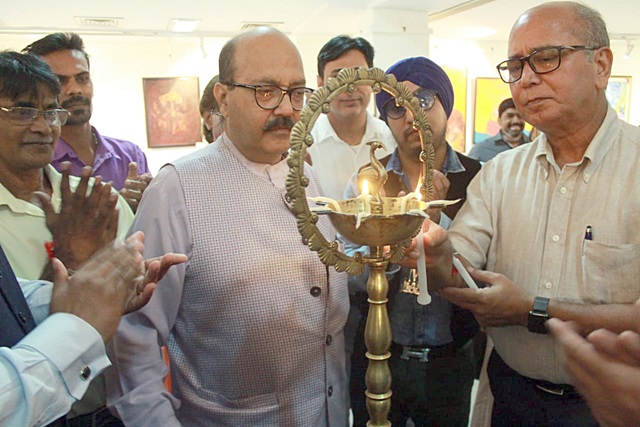 (Dwarka Parichay News Desk)
New Delhi: 18th Sept.,2018: (Dwarka Parichay News Desk) Three days THE AVENGERS-Group Art Exhibition held at from 16th Sept.to 18th Sept. in Artizen Art Gallery. According to Mr. Arif Qureshi-Curator of the exhibition, it was a Group Art Exhibition- where Painting, Photography, Sculpture, Installation work of more than 25 artists showcased. Arif Qureshi, from Meerut, Uttar Pradesh, is, himself an established artists known for his installation work on Bike & paintings. It was organized by Art Devil.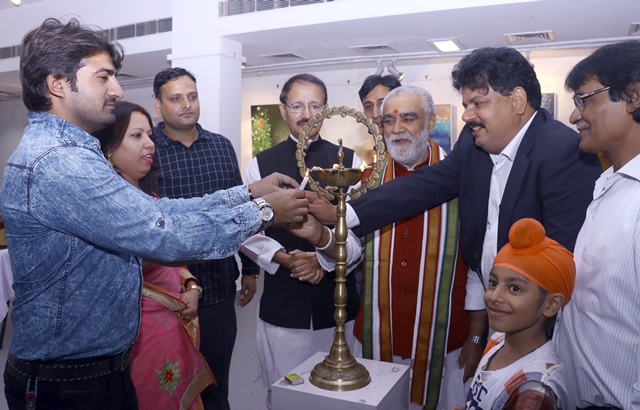 On the occasion of the inaugural day of the exhibition, Amar Singh-Member of Parliament, Rajaya Sabha was the Chief Guest who lit the lamp. He appreciated the work of all the artists and even purchased a painting of Poonam Chhikara. Mr. S.K.Diwedi-Managing Director Brihaspati Metals, S.N.Diwedi-CMD EL Group- Guest of honour also purchased three paintings of Shikha Kashyap, Poonam Chhikara & even presented appreciation amount to youngest artist Aarav Malhotra on the inaugural day of this Group Art Exhibition.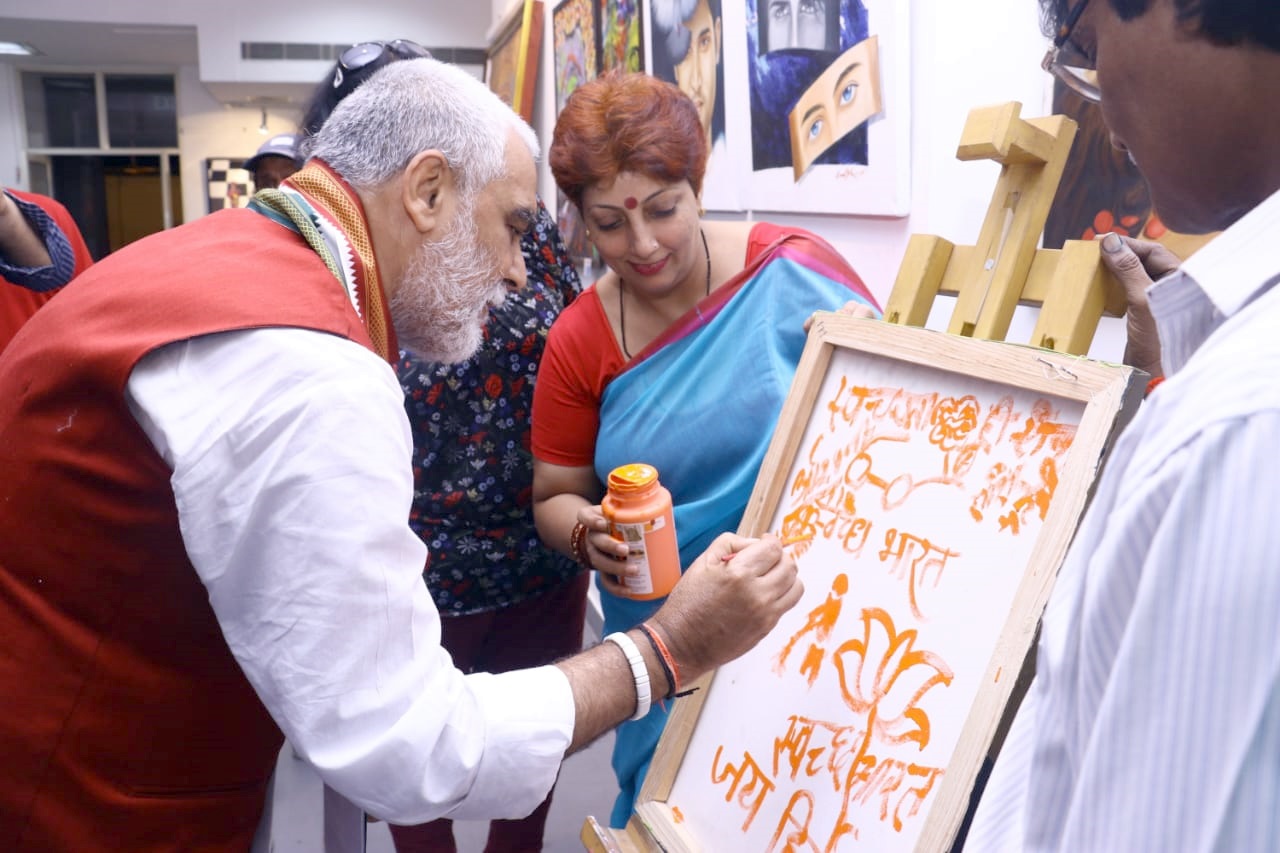 In this three days Group Art Exhibition, Senior Artist Lakshman made a live portrait of Hon'ble Minister Ashwani Choubey & presented him the same, Jasraj Tambiya also made a live portrait of Raashid Alvi & presented him, even Jimmy Mattoo from Jallandhar, Punjab also created a beautiful portrait of Amar Singh-M.P. (Rajya Sabha). Chitrakar Guru Sewak Singh, Punjabi Pop singer Montu Mast & Model Deepshikha.

On the third & concluding day Ashwini Chaubey- Minister of Health & Family Welfare, MoS Govt.of India, was the Chief Guest, Raashid Alvi-Ex M.P. & Spokesperson INC & Kulmani Biswal-Director Finance, NTPC-Guest of honour. Chief Guest Chaubey ji expressed deep gratitude towards the contribution of artist. He further stated that the art & culture makes its country prosper. This is very important part of any society. Raashid Alvi ji also appreciated all the artists & further said that this beautiful skill of art can bring the society together. Kulmani Biswal-Director Finance, NTPC also raised a very sensitive issue for the welfare of artists, stating that the marketing of art work is very important, we should work hard to empower our artists economically too.

In the end, Ashwani Choubey ji created a painting dedicated to the P.M. campaign of Clean India along with the help of senior artists. Before the closing ceremony, the renowned artists Prapti Bhardwaj, Abhijeet Bapat, Prince, Hariom, Unish Khan, Moni Dev, Aasha Chadha,Madhuri Garg, Jasraj Tambiya, Pooja Sharma, Pushpender Gautam, Chirag, Jimmy Mattu, Bipin Kumar Singh, Shreya Grower, Anmol Sanjay Varshney,Aarav Malhotra, Shikha, Poonam Chikkara, Sourabh Vats, Sushma, Manisha, Bhavana, Pinki, S.S Dogra, Aarti Mehta, were felicitated by the Chief Guests. Ashish Mishra- coordinated the Guests well. Journalist-Author S.S.Dogra anchored the inaugural as well as closing ceremony of this Group Art Exhibition. Vote thanks paid by the Senior Journalist-Editor Tillan Richhariya.