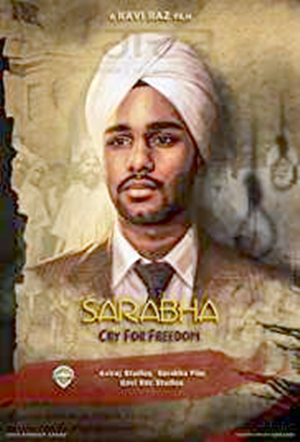 Canada based eminent Non Resident Indian (NRI) film maker Jatinder Jay Minhas was honoured at the the 25th Punjabi Parvasi Divas at Hotel Taj here in Chandigarh on Saturday.
The event was organised by International Chamber For Service Industry (ICSI) in collaboration with the Punjab Government. Mr Manpreet Badal , Punjab Finance Minister had inaugurated the event.
Eminent Film Maker Jatinder Jay Minhas known for his film 'Barefoot warrior 'and forthcoming films 'Kartar Singh Sarabha' and 'Saak' speaking at being bestowed the award said that he will spread culture and traditions of Punjab through his movies across the world.
"The various cities of Punjab should be well connected with international flights so that NRI's can visit their home towns as well as invest in Punjab. The Punjab is full of talent and has full scope for becoming a film industry state on the lines of Southern states. Punjab government should invite investment in film industry also" said Mr Minhas.
"Filmmaking in Punjab is already at its high but will become more easier if Punjab government gives Industry status to the profession and introduces a single window system where applications, seeking permissions for shoots, can be decided within a week. The provision of giving industry status to the film making will entitle it to subsidies and incentives available under the Enterprise Promotion Policy.: he said.
"Punjab offers lots of urban and rural settings in various parts of the state including Amritsar, Mohali, Patiala, Sirhind, Ludhiana ,Jalandhar and villages .More film makers from various parts of the country will be attracted in the state with easing of film making" MR Minhas added.
Film maker Minhas through his Non Government Organisation (NGO) is already working in various parts of the state in the education and health sector and also in his home town Jalandhar
His various contribution in social welfare include Eye Hospital in Adampur, where over 6,000 surgeries have been successfully performed till date, Sant Baba Bagh Singh University (SBBSU), where he is serving as International Advisor. Guru Nanak Mission Hospital inMithapur Jalandhar, this hospital has 200 beds, which will be functional by April 2018. For all this, he owes this inspiration to his rev. father, who stated, Garib da mooh, Guru Di Golak (to feed a poor is Guru's blessings).