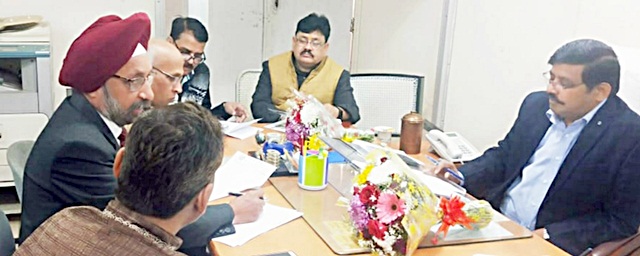 Dwarka Forum Governing Body Meeting was held with Shri Satish Kumar, Executive Engineer (C) and Shri Mukesh Kumar, Zonal Revenue Officer, Dwarka Zone, Delhi Jal Board on 15th February 2020 at DJB Office, Central Nursery, Sector-5, Dwarka, New Delhi.
Dwarka Forum (DF) handed over a letter to the officials of Delhi Jal Board (DJB) on various issues of Dwarka Sub-City pertaining to Delhi Jal Board.
Dwarka Forum discussed several Civil issues ranging from timing of water supply in various sectors, low water pressure in some CGHS societies, some rusted pipes of water line and chocked sewer lines in some areas.
It was also decided that Dwarka Forum and Delhi Jal Board will jointly conduct a survey of Sub-City by visiting few sites of water leakage and blocked sewer lines. The DF-DJB team will also visit the societies having low water pressure. Regarding odd timings of water supply in some sectors, DJB assured to look into the matter and will take up with concerned senior officials.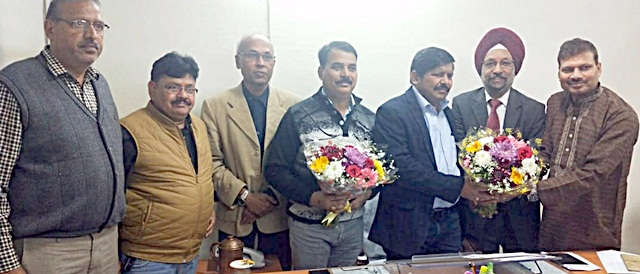 Dwarka Forum also discussed issues related to revenue department ranging from delay in issue of water bills particularly to residential plotted areas and few DDA pockets, implementation of rebate policy for all such consumers, to whom water bills were not issued by DJB after taking over from DDA.
DJB informed that all pending water bills are being issued as per present ongoing rebate policy, but after installation of water meters by the residents with due intimation to DJB. Delhi Jal Board also shared complete details of current ongoing rebate policy and current policy / procedure for new water connections.
Dwarka Forum discussed current status of complete handing over / taking over charge of water & sewer services between DDA & DJB and brought to the notice of DJB regarding few illegal / unauthorized water connections in some areas.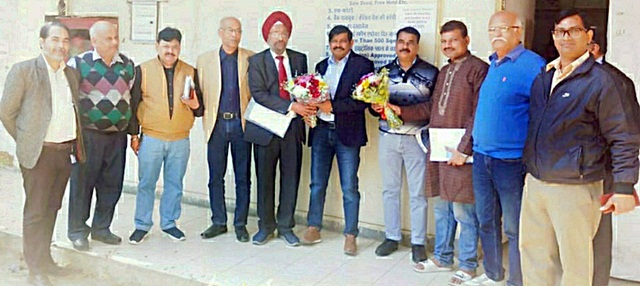 On the request of Dwarka Forum, the DJB provided the sector-wise detailed list of command tanks and officials deputed with their contact numbers. The Governing Body of Dwarka Forum shared the feedback received from various residents with officials of DJB.
The meeting was conducted in a very good atmosphere. The Executive Engineer, Zonal Revenue Officer and other concerned officials attended the meeting, took a note of all the points that emanated from the discussions. Both Executive Engineer and Zonal Revenue Officer assured to take all possible steps on the issues discussed and to make citizens life more comfortable at the earliest.
The meeting was attended by Shri Sushil Kumar – President, Shri A. S. Chhatwal – General Secretary, Shri P. Menon – Treasurer and Shri Anil Parashar – Joint Secretary on behalf of Dwarka Forum.