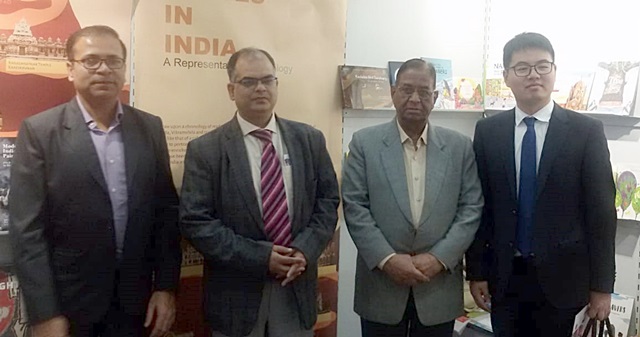 The 2019 edition of Frankfurt Book Fair, the world's largest B2B book fair, came to an end on 20 October 2019. The Fair saw participation of nearly 7500 exhibitors from 109 countries. Norway was the Guest of Honour Country this year.
National Book Trust, India which has been participating in the Frankfurt Book Fair since 1970, and has the rare distinction of presenting India as the Guest of Honour Country at the Fair twice (in 1986 and 2006), had a very rich and engaging participation this year.
NBT, India had put up a Collective Exhibit of more than 200 titles of 32 Indian publishers and also had Vigyan Prasar as co-exhibitor. The Collective Exhibit of books was also enlivened with tastefully done panel size posters projecting 'Books on and by Mahatma Gandhi', 'Gandhi: The Writers' Writer', 'Reading Spaces in India: A Representative Chronology', 'New Delhi World Book Fair 2020', Guest Country Presentations of India in 2019-20 at Abu Dhabi International Book Fair (UAE), Guadalajara International Book Fair (Mexico) and Paris Book Fair (France). The books of the Collective Exhibit were donated to the library of the Consulate General of India, Frankfurt for further use for the local readers.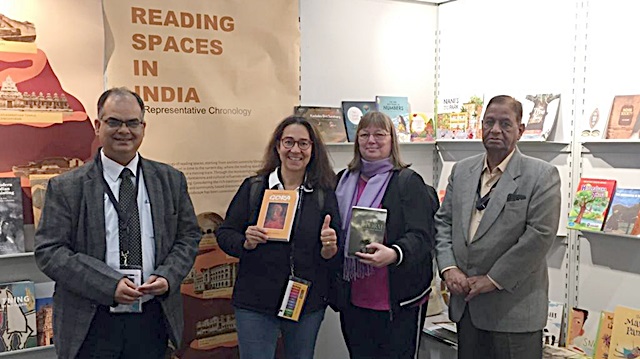 The NBT, India delegation had meetings and interactions with nearly 45 delegates representing 25 countries including Chief Executive Officers, Managing Directors and other senior professionals from publishing houses, International Book Fair Authorities, International Book Trade Journals, Rights Agencies, International Book Distributors, besides authors, editors and readers for collaborations in the field of publishing through translations and copyright exchange, book fairs, book promotion.
The three-member delegation from NBT, India led by its Chairman, Prof Govind Prasad Sharma, included Shri Kumar Vikram, Editor & Project Head, and Shri Mayank Surolia, Deputy Director.