Woomen power was showcased at the celebrations of  the 74th    Republic day day  today  at the main Mahila  park Vivek Vihar Block B in East Delhi . The function was organised by the Mahila Pragatisheel Association (MPA) along with Bharat Vikas Parishad and Resident Welfare Association , Vivek Vihar , block B The national flag was unfurled by Ms Parinita Arora , Vice President, Mahila Pragatisheel Association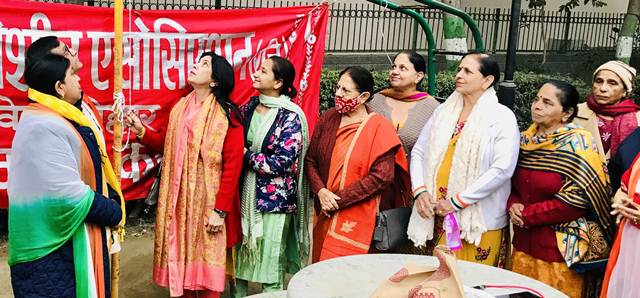 More than 40 women and children braved the chill to celebrate the day with gusto and fervor.
Singing of National Anthem added to the spirit of patriotism.
MPA
Ms Usha Kiran , president Mahila Pragatisheel speaking on the occassion urged women to fight corruption, social evils and separatist elements in the country.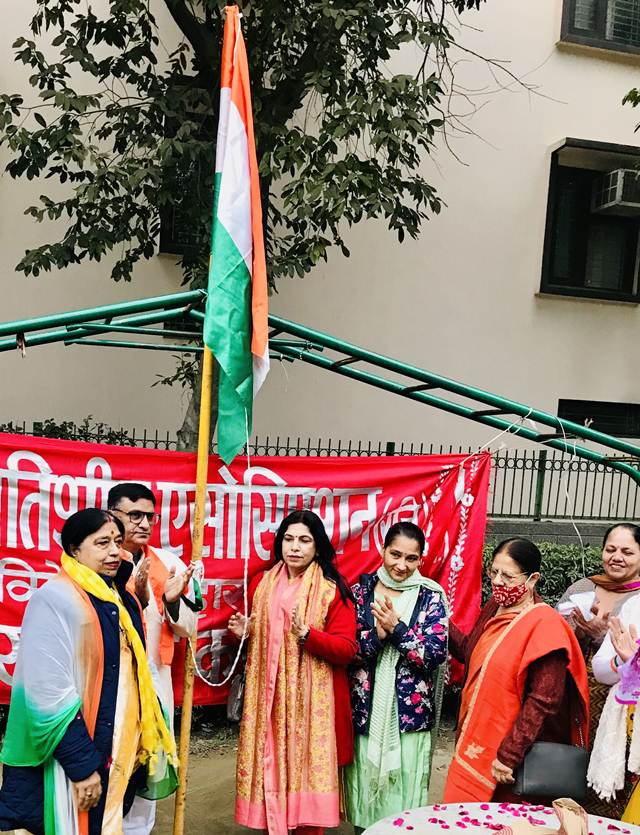 The atmosphere was filled with zeal of patriotism and sacrifices made by martyrs and great leaders were remembered.
Those who were presenton the occassion included Sanjay Goel, Counsillor of the area ,Ms ,Ritu Bhatia , secretary , NPA, , Ms Veena Gupta , Ms Anju , Ms Saroj Sharma , Ms Shashi Gupta, Rajesh Goyal , Sumit Gupta, Puneet Sethi and Krishna Batra. Tricolour wrist bands,national flags and tricolour badges were distributed to all.