A workshop on Gender Sensitisation was organised by the Special Police Unit for Women and Children for the students of class IX and X. The main aim was to sensitise the young minds and make them prepared to cope up with the present scenario and face the unsafe environment.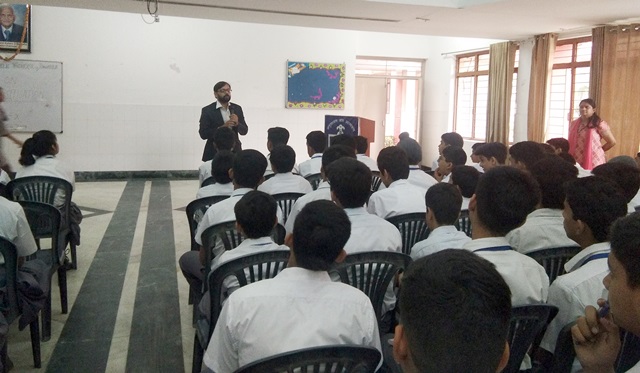 Mr. Praveen, an Advocate in Delhi Police commenced the session with a general discussion on the kind of toys and clothes which are basically selected for the new born babies. He highlighted the stereotypical thinking of the society where girls and boys are considered pole apart. Many live examples and instances were narrated in order to connect the audience with the present situation. The students were apprised with the discrimination which is quite prevalent in the society and how to take initiative to bring a positive change.
The objective of the workshop was to bring an awareness about gender equality and sensitise the students on Gender Issues. The students were motivated to be more vigilant and support each other against any crime. They were also given a few tricks of Self defence by Ms. Renuka and Ms. Renu (Self Defence Trainer) . The session ended on a positive note to make the environment safe and secured for children specially girls and work together for a better future.