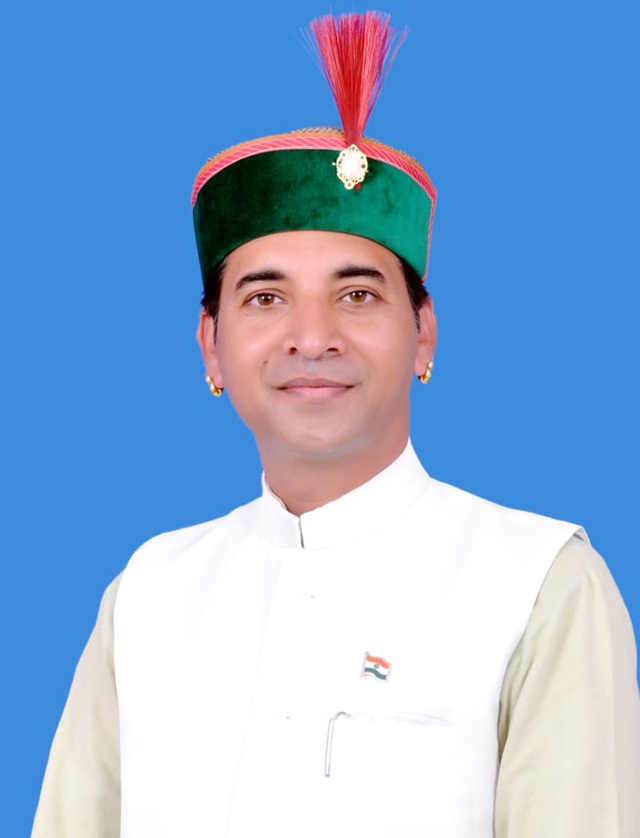 The young and energetic lad from Himachal doing outstanding work in the field of Social service for more than a decade that too selflessly . Now, in the lockdown period, Ravinder Dogra who belongs to an Army family, has become quite popular figure distributed thousands of Mask, gloves, sanitizers and fetching life saving medicine from far flung Hospital for the patients. Senior Journalist S.S.Dogra in a long conversation with him. Let's chalk it out, what Ravinder says about his successful journey.
SSD:Where you born & brought up?
RD: I Born in Himachal Pardesh . Village Karso , P.O :- Guwardu Distt :- Hamirpur . But, when I was little kid, my father was in Indian ARMY and posted in Delhi . So, initially, I brought up in Delhi
SSD:Where you got the Formal education-Name your institution?
RD: As far as my formal education is concerned, I did my Nursery and K.G from Springdales School Ramesh Nagar and than SANATAN DHARM SECONDARY SCHOOL ) Kirti Nagar .
SSD:Your parents name and profession (Mother-Father)
RD: Mother-Smt. Santosh Dogra (housewife)/ Father-Subedar Sh.Mangat Ram Dogra( Now Ex-Serviceman)
SSD:.What were your most favourite activities during your childhood?
RD: Games , Plays and Drama ( Motivation ) , Creative Activities ( Drawing Painting , Signing, Adventure etc..)
SSD:.What was your ambition to become in life?
RD: My Initial ambition was to be a ARMY Officer but later on I found myself serving people as social Activist.
SSD:.Why you have shifted to your native land, leaving all the luxurious city life?
RD:It's not easy for me to come back to my native place, leaving behind my luxurious city life. Although I was earning money handsomely but not getting satisfaction because people's of the city only think about money . they never think about person or personality or never give them respect according to their work and abilities .
Secondly, In the city, people's are human being but they never behave like " BEING HUMAN " . I feel hurt when nobody help others without any expectations , as I do always. Moreover, in terms of city's we need to develop villages and the villagers who never gets the proper facilities and helps/grant extended by the government from time to time . When I seriously observed all these drawbacks and the poor systems then I decided to move to my native place where I can serve poor and needy people's and trying my best to fulfill their basic requirements.
SSD:.What are your main activities, presently you are involved in?
RD:My main activities are as follows: Providing old age pensions , widow and disabled pensions well in time to the eligible person's . Helping young widow or widows of SOLDIER for re- marriages . Helping children for education and girls for their marriages who don't have parent's. Construction of roads in rural area with the scheme of govt , water supply and transport facilities to people's and school children of hill area.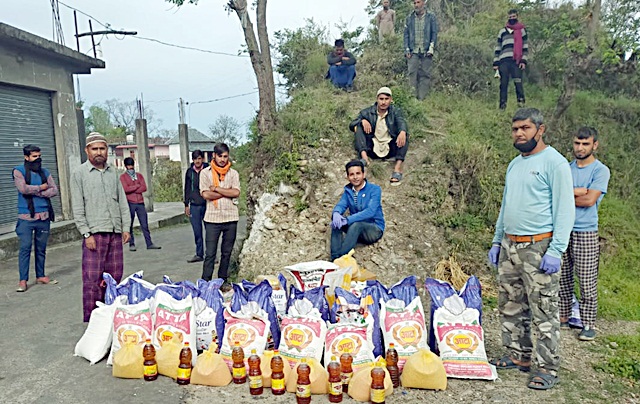 Currently, we are saving lives of our area from COVID-19 . we provide life savings drugs during lockdown to the patients .Distributing Mask, gloves, Hand Sanitizer to every villagers, local police and para medical staff including midwifes , driver's or essentials service providers. Even providing food to Labour and poors .Apart from the above contribution,
Sanitizing BANKS , HOSPITAL'S , MARKET PLACES , POST OFFICE of our area.
SSD:.Why do you keep yourself busy in Social work? Any specific.
RD:Actually, people forgets the humanity and this is the most important part of our life. That's why I initiated it and trying my best and this can also inspire the new generation. As a result of that humanity can spread everywhere in the world which is the need of the hour.
Everyone can do best for them self but no one can do for others but in my words if you are really into a social work then first do for others not for yourself. Here I want mention old saying "if health is lost nothing lost, if wealth is lost nothing lost but if character is lost everything is lost." As per my school of thought-Character is the most important part of life so it is our duty to maintain it. That's what I am trying through my activities of Social work. And the biggest thing is that all my social work gives me immense satisfaction. That's the main reason I choose Social Work as my life mission.
SSD. How do you manage your fund whatsoever you earn please elaborate your source of income?
RD: With the grace of God & my sincere hard work, I am able to generate sufficient sustainable income through Farming , Agriculture , from my savings , old earnings and of course some foreign funding. Here I want to draw your attention, that a lady Mrs Tehmina Mirza from U.K watching my work on Facebook and after analysing my sincerity in social work she contacted me from LONDON. And even, after that she personally visited my village and impressed to see the my work closely then she immediately started monetary help to encouraged me to expand social activities and continue the noble work for the needy people.
SSD: Any Message for the youth –
Help and respect everyone without any expectations. Leave Drugs , Ego and abusing women.
SSD:. Your special achievement-during your stay in Himachal Pradesh
RD:I revived the pension cases which were pending since 30 or 40 year's back case's of Army pension , war widow pension , etc.. that too without taking any single penny from them who have lost hope from Court and Government.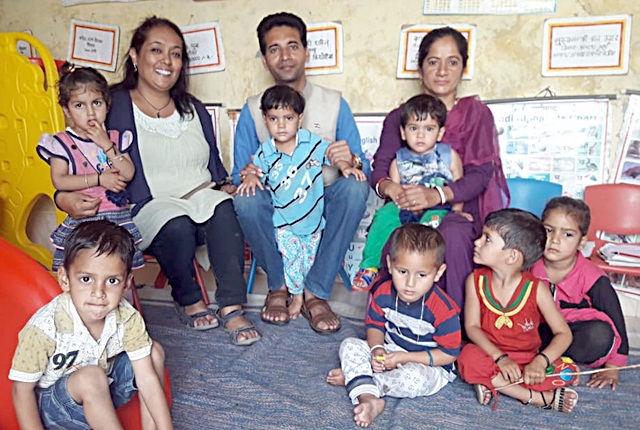 SSD. What are the main drawbacks (problems) of Himachal suffering from?
RD: Our whole Himachal state is Lacked behind not able to maintain the education standard , no Skill Development , No development is taking place in the field Sports , No Jobs for youth according to population of unemployed , no support system to youth for earnings. No new or creative's idea of work for farmer's or for agriculture to produce the variety of grains , fruits with help of very much fertilized land of H.P .
SSD:. How these hurdle can be solved-your insight vision or suggestion?
RD: With the implementation of proper action plan we can solve all the above cited problems.
First of all, we have to focus on Agricultural development because our land is very good .
Secondly we have to focus on Horticulture Our fruit very delicious and well known for quality .
Third, we have to focus on producing and marketing herbs which are very precious and demanding. The favourable fact is that Himachal land is quite suitable to produce herbs extensively.
Fourth, we have to seriously focus on water harvesting .
Fifth, we have to focus on R & D etc.. As per my observation, if we focus on abilities of our state people's , land , and provide them proper guidelines/help then 70% of the problem will be solved automatically.
Sixth, Himachal is known for natural beauty. Hence Tourism Industry can bring prosperity for the whole state but its not utilizing its potential.
Seventh, and the most important segment, Being a hilly Himalayan state, We have natural water resources and getting direct solar energy. Both water & solar resources are not properly work out if they are wisely and technically empowered then our Himachal state can become the richest state of India.
SSD:. How can employment/income can be generated in the villages of hills?
RD: Dogra ji, if government assure each and every farmer to produce good quality grains and government will buy from them . Then most of the villagers can generate income in their village only. And, if government initiate to develop the Skills in youth like carpenters , IT, electronic , Solar energy , horticulture , mechanics etc and after that give them planned financial help to set-up their BUSSINESS . With these efforts the farmers, the youth and Himachal government will be able to generate handsome income. Ultimately, Himachal can become prosper state.
SSD:Any future project –you are planning in and around your village?
RD: Dairy and food processes
SSD.What is the mission of your life?
RD:Always help the needy, without any expectations.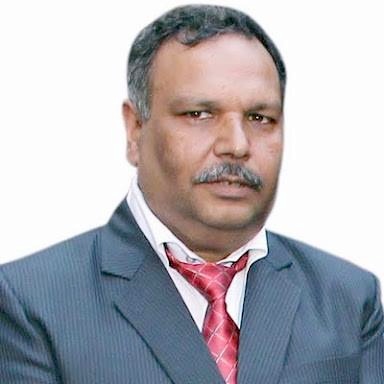 Brief About Interviewer:
( Mr.S.S.Dogra-is a Delhi based Journalist-Author. His two books on Media Education are very popular and easily available online. Presently, associated with Dwarka Parichay as Mg. Editor and Bureau Chief-Delhi for Nepal based Himalini-Magazine. You can also access him through- Facebook, Email:ssdogra2020@gmail.com | www.ssdogra.com)