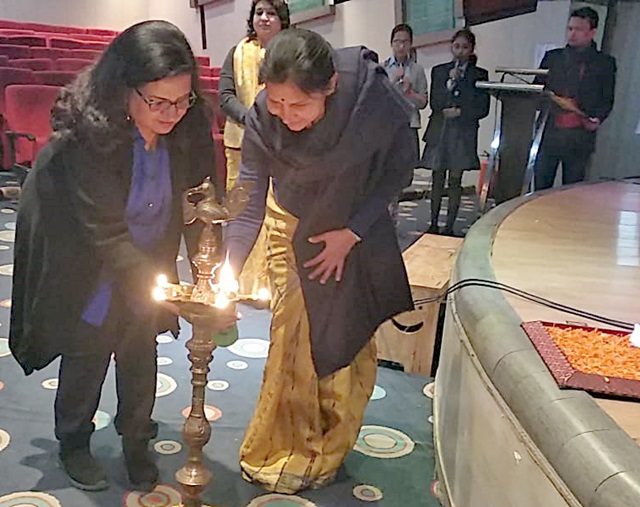 A Theatre Workshop for the Theatre Club students was held on 10th January,19 in the school Auditorium.
The workshop was organised by Ms. Neeru Maken from Australian High Commission and Ms Ruchira Das from ThinkArts. The resource persons for the workshop were Timothy Overton, Rebecca Mayo, Elizabeth Hay from Slingsby Theatre, Adelaide, Australia.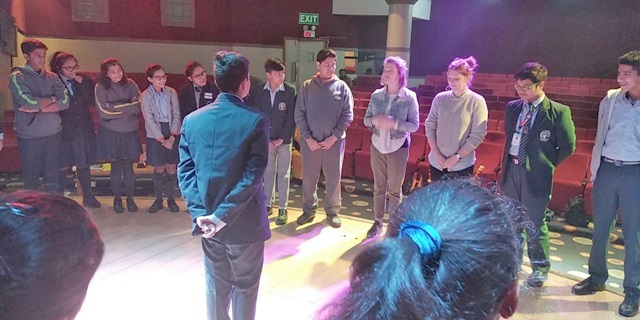 Oditi Gupta of Class IX gave  the welcome address which was followed by lighting  of the lamp and Gayatri Mantra. Vice Principal Ms S Gupta presented the guests with the mementos and garlands. 

The resource persons started the workshop with the children standing in a circle on the stage with warm up exercises, followed by an exercise in the children were divided in 6 groups of 5 children each. They gave some situations to children and asked them to prepare a 1-minute presentations,  for which they were given 20-25 minutes of time.
The children after presenting the act had a feedback session with the resource persons. They concluded the workshop with asking the children to join them on 12th or 13th of January, 2019 to see their play, 'Emil and the detective'.