(Dwarka Parichay Feature Desk)
"Prevention is better than cure." This is old saying but very much relevant during Covid-19 Corona affected world. When there is no vaccine found till date to cure a Corona patient. It's the need of the hour to protect ourselves with some important steps like wearing mask, cleaning hand, keeping social distancing, using sanitizer, having arogya Setu App on mobile etc.
As on 29th May,2020, there are 5,900,627 positive cases found and out of them 3,61,773 person lost their lives just because this deadly corona virus across the world. Simultaneously, India's count of Covid-19 cases has risen to 1,58,333 cases. A total of 4,531 people have lost their lives due to the infection. Over 50,000 cases have been reported in the last 9 days itself. Right now India placed on 9th position where maximum corona cases happened.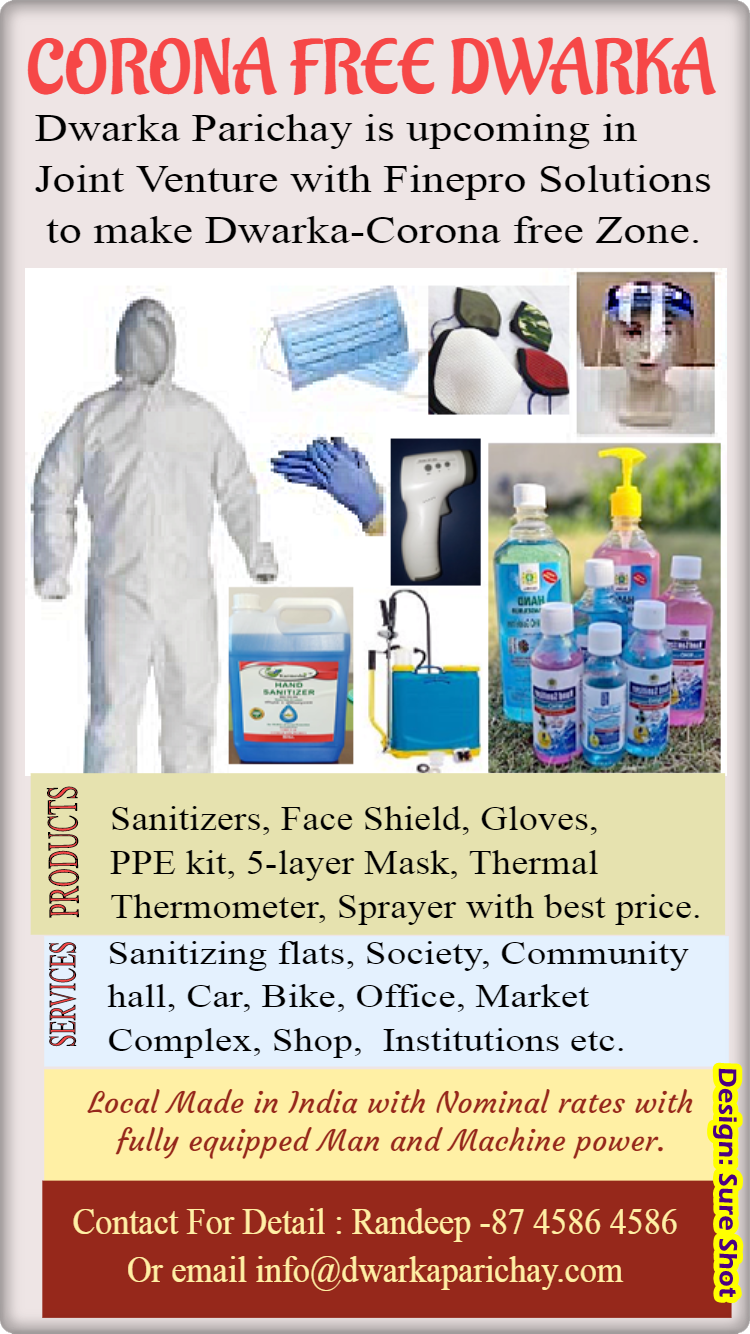 The Government of India along with 29 Indian states Govt. and 7 UT have been following Lockdown measurement. Apart from Union and states Govt. some Medical and Social organizations are also taking some necessary research and active steps to protects the human from this dangerous virus. At present the only solution to this virus to take some preventive measures and follow lockdown. Let's hope that some vaccine will be invented soon and get rid of this virus till than follow the rules and regulations issued by the Government and WHO's guidelines. Stay Home Stay Safe.